*Available on PACE 2, PACE 3, APEX Pro 1, APEX 2, APEX 2 Pro, VERTIX 1, VERTIX 2
Your COROS watch will automatically measure heart rate variability, or HRV, anytime you wear your watch to sleep. Measuring your HRV overnight is an easy, non-invasive way to monitor your body's autonomic nervous system's response to stress. This stress measurement provides you with insight into your body's physical and mental response to both daily, and overnight factors such as life and work stress, training, and sleep quality.
To receive your HRV Assessment, wear your watch to sleep for 5 nights to establish a baseline. Once you have done so, you'll be able to see your assessment on your watch or in the COROS app.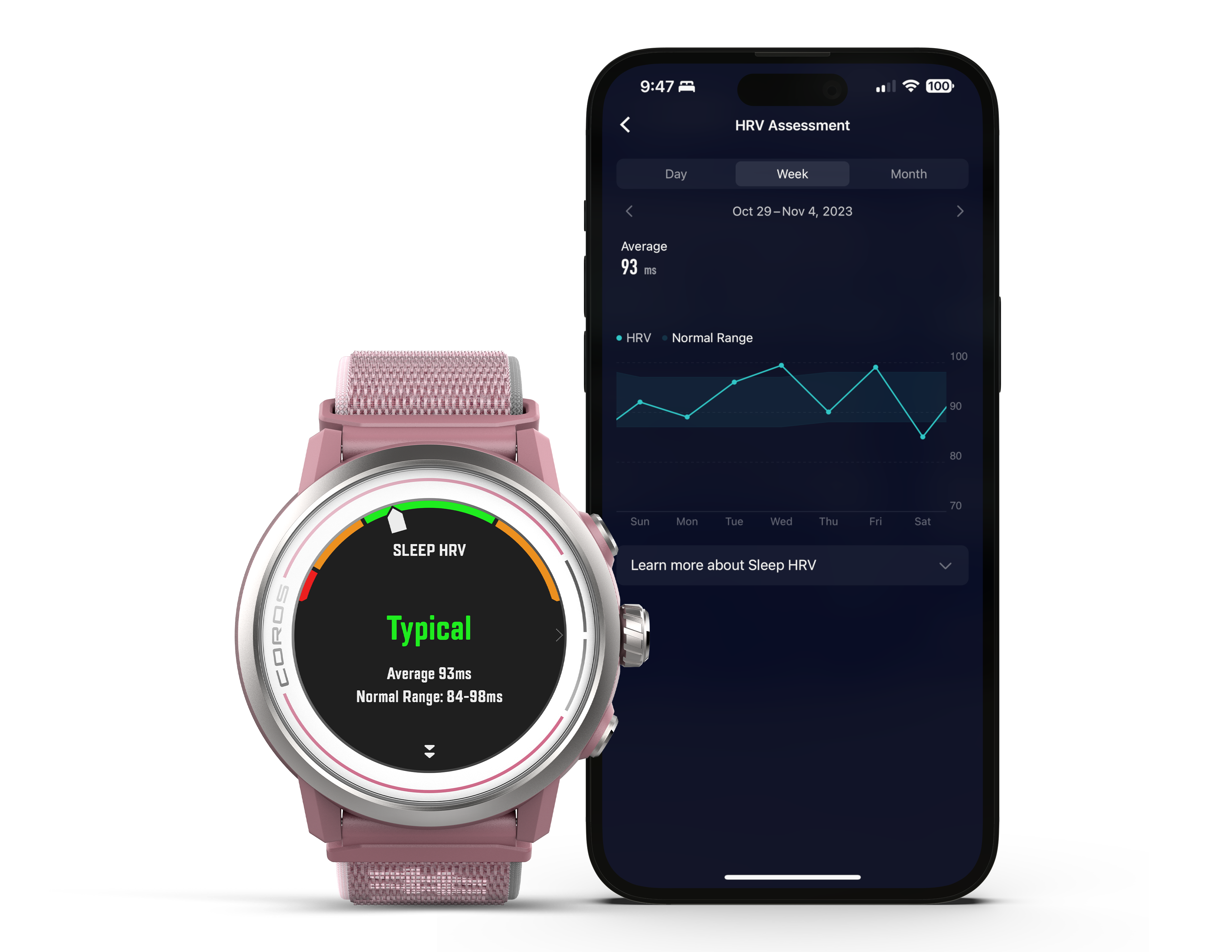 Viewing HRV in the COROS App
To view your HRV Assessment in the COROS app, navigate to your Progress page, then select HRV Assessment.
Your HRV is measured continuously overnight to provide you with an average HRV score.
Your Normal Range is established from previous nights HRV data, to provide you with a baseline assessment of where your HRV typically is. When your HRV readings are within your Normal Range, this means that your body is responding to stress in a typical manner. Elevated HRV may indicate less stress, while lower HRV typically points to higher stress levels.
Toggle between Day, Week, and Month to view your HRV trends over time.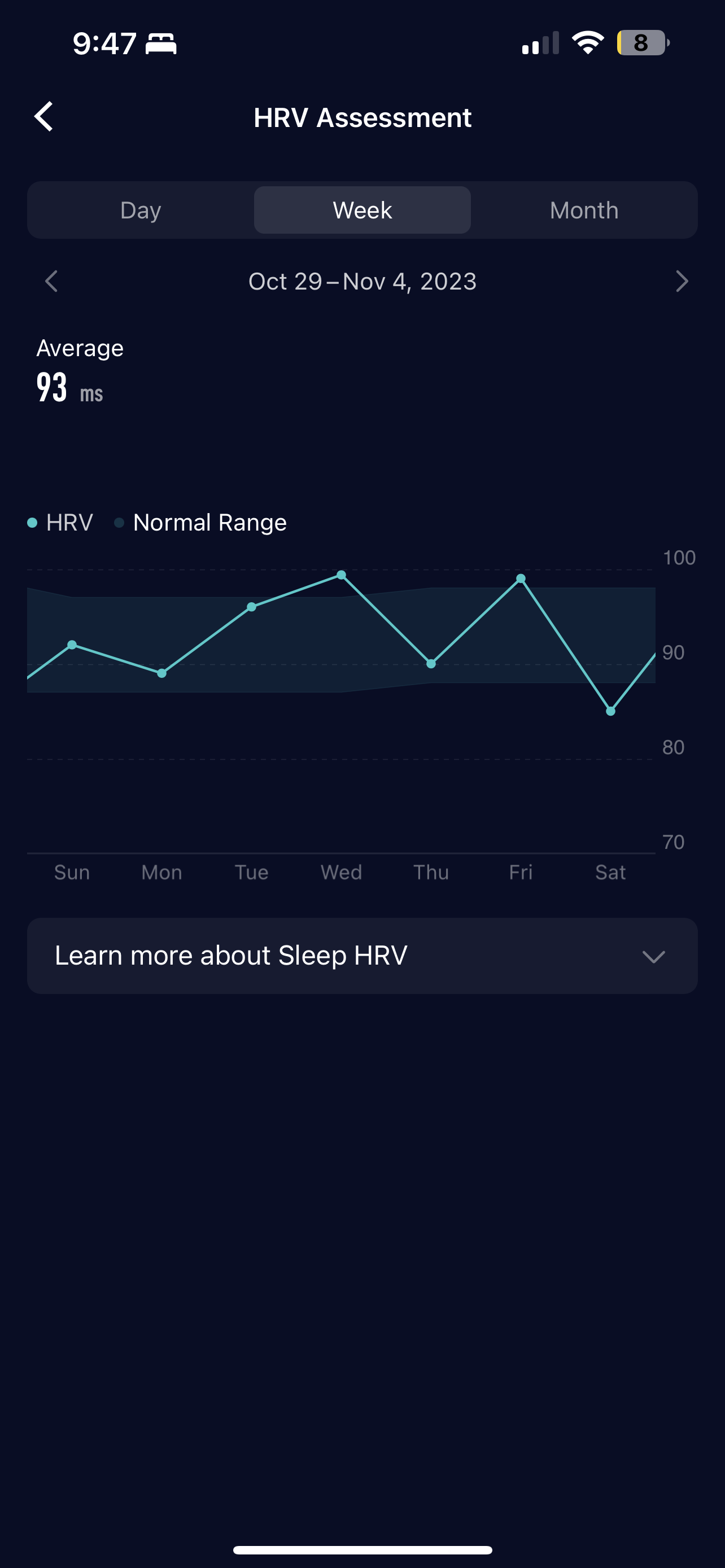 Viewing HRV on Your COROS Watch
From the main watch face, scroll down through the widget menu until you see HRV Assessment. Press the dial to confirm, and this will expand the widget to show more details.
From this screen, scroll down to view your 7-day summary.
More Resources