As the number of COROS users utilizing EvoLab continues to grow each day, we wanted to do our best to highlight a few tips on how to quickly unlock EvoLab so that you are able to take advantage of this powerful tool as soon as possible! In this article, we will discuss the criteria of what makes a run qualify for EvoLab evaluation along with answering some of the most frequently asked questions we've found online.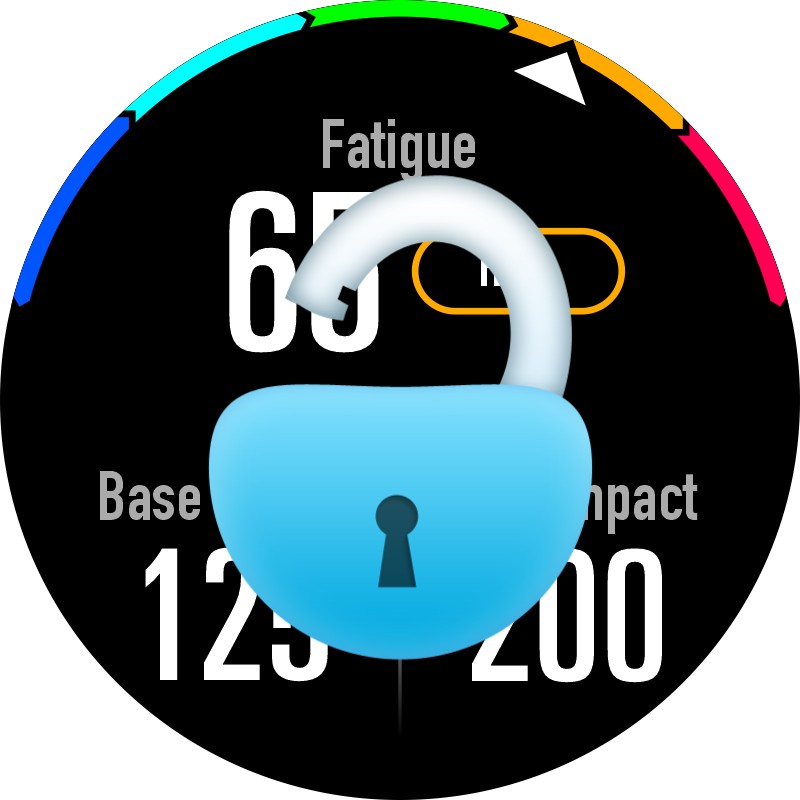 Getting Started
In order to unlock EvoLab, it's first necessary that your COROS watch has a good understanding of the relationship between your personal physiological measurements and how much "work" can be produced at a given effort level.
To provide the most accurate and actionable feedback, it is vital that we first collect a sufficient base level of data that falls within a set of parameters we have established to ensure your EvoLab data is as error-free as possible.
Since running is, generally speaking, the most accessible workout type for the broad population, we decided to use this activity type as the initial data generator. Once you've unlocked EvoLab, it will be able to make assessments about your fitness level no matter the activity you choose to participate in.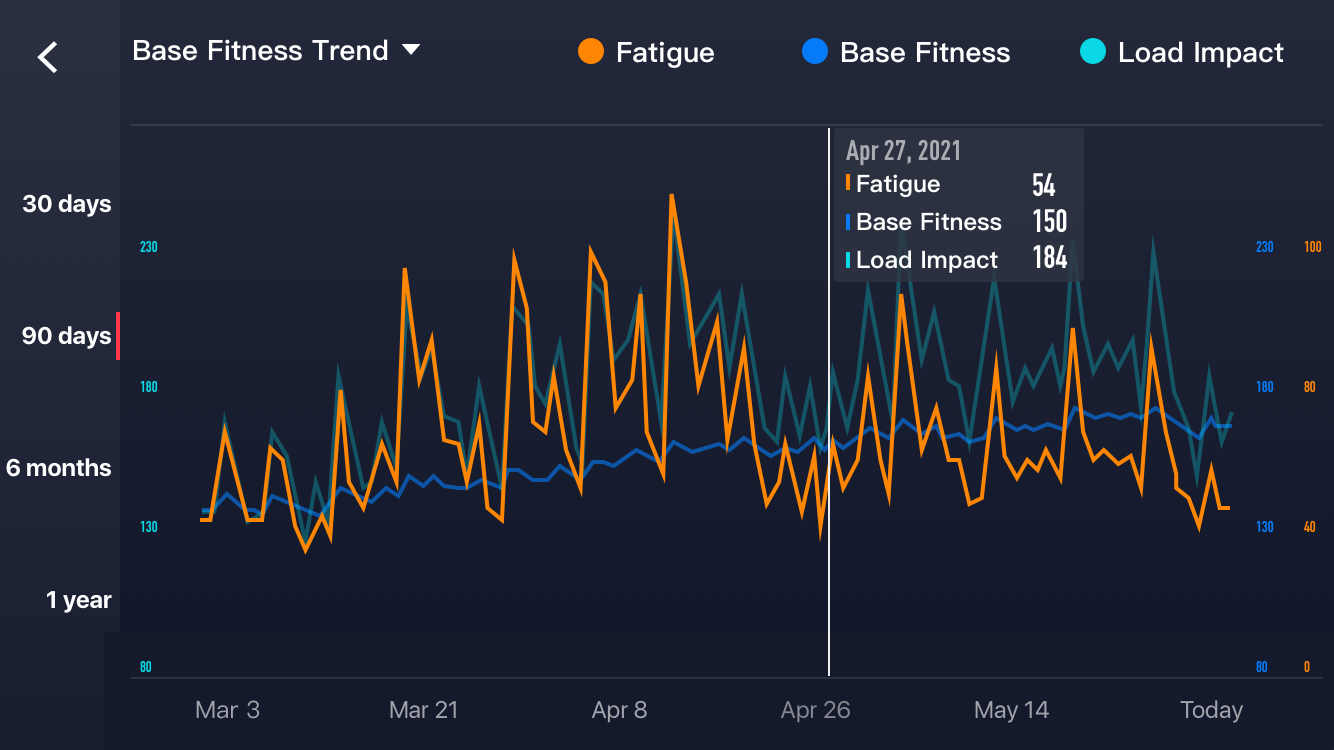 EvoLab Criteria:
Below are four things you will always want to keep in mind when it comes to unlocking EvoLab:
1. There is a default 10-minute "warm-up" period which is automatically discarded from EvoLab evaluation, as this data tends to be unstable and inaccurate for predicting and analyzing fitness levels. For this reason, we suggest when attempting to unlock EvoLab your runs are 30-60 minutes long on flat roads. Assuming a stable heart rate during a 30-60 minute run, this can add as much as 30% + to your EvoLab progress bar in just one run.
2. Maintaining a stable heart rate during your runs is vital in unlocking EvoLab. Because of this, please check that your COROS watch is fit snug above the wrist bone, ensuring that the optical heart rate sensor in your watch is flush to your skin and able to receive a clear signal to gather heart rate (HR) data. Multiple instances of sustained heart rate spikes or dips during a run will be discarded from EvoLab evaluation. For further details:
The heart rate readings of eligible runs need to be between 50% and 90% of your Heart Rate Reserve (HRR) added back to your Resting Heart Rate. Workout data is not accepted to EvoLab if your heart rate is too low or too high. You can c

alculate your heart rate reserve (HRR) by subtracting your resting heart rate from your maximum heart rate.

For example, if your max heart rate is 180 and resting heart rate is 50, your heart rate reserve is 130. 50% of 130 is 65 and 90% is 117. Now to get the target range, we'll add resting heart rate to the previous numbers. 65+50=115 and 117+50=167. To stay within the range for this example, a runner needs to maintain a heart rate reading between 115 and 167 bpm.
Check to ensure that your max heart rate and heart rate zones are set correctly. If you have not had your max HR tested, a general formula to calculate this is (225 - age)
3. Maintain a steady pace. For a general rule of thumb if you are running at a 6min/km (~10min/mi) pace, try to make sure your pace stays in the range of 5-7min/km (8:30-11:30min/mile).
4. Check to make sure your max and resting heart rate numbers in the COROS app are accurate. If your max or resting heart rate numbers are too high/low, this will lead to inaccurate heart rate zones and disqualify data that otherwise would be used in your EvoLab evaluation. Please refer to #2 for further details regarding heart rate.
FAQ's:
What is EvoLab?
- EvoLab is a powerful evaluation tool built into the COROS app which takes the data from your workouts, recovery, and more to give you an in-depth analysis of your overall fitness. Visit the COROS EvoLab homepage for the most in-depth summary (https://www.coros.com/evolab.php)
Is EvoLab just for runners?
- Short answer, no! Regardless of what sports or activities you participate in, EvoLab can be your best friend by providing key insights to your repertoire of training methods, recovery tactics, fatigue status, and more!
Do I have to run to unlock EvoLab?
- It is required to complete the baseline assessment for EvoLab by completing road runs as these activities tend to be the most stable and least "noisy". In the future, there may be different activities that will qualify for EvoLab's initial evaluation.
How is my data evaluated?
- When Evolab is deciding what data does or does not qualify, your runs are broken up into "chunks" or intervals, each evaluated independently of one another. This means that if you go out for a run and are worried that there were brief moments that may not qualify based on the criteria below, rest assured if you maintain a steady effort for the remainder of your run, the entire activity will not be discarded.
Why did my EvoLab progress suddenly increase overnight?
- We just recently made a change to the EvoLab algorithms which has made the requirements ~36% less strict in deciding what data qualifies for evaluation.
Do indoor runs add to my EvoLab progress?
- Indoor runs, at this time, do not count towards unlocking EvoLab. For the time being the only activities that count towards EvoLab progress are "Run" and "Track Run".
Does EvoLab impact the battery life on my COROS watch?
- Absolutely not! Upgrading your watch to include EvoLab will have no impact on the battery consumption of your watch.
Why didn't my run impact my Marathon Level, VO2 Max, Race Predictor, or Threshold metrics?
- If you completed a run that met all the criteria for EvoLab evaluation but you don't see any changes to the mentioned metrics, this simply means that your recent run fell within the previous EvoLab predictions, further reinforcing the data.
What historical run data is used in my EvoLab evaluation?
- The initial requirements of EvoLab are based on the runs completed within the last 42 days or 6 weeks. Please note that this is a "rolling" date range. The data added from the runs you have completed in the first week will be removed from the calculation in the 7th week. If it's been over 6 weeks since your first eligible running workout and you have yet to unlock EvoLab, you may notice that your progress bar decrease as runs older than 6 weeks are discarded.
For additional information please see our other articles regarding EvoLab:
https://support.coros.com/hc/en-us/articles/4404046152212
https://support.coros.com/hc/en-us/articles/4403921586196