(Available on VERTIX 2/VERTIX 1/APEX Pro/PACE 2)
Virtual Run enables COROS watches to broadcast indoor running metrics, including pace, cadence, and heart rate. You can now pair COROS watches with software like Zwift and Rouvy. This feature allows users to start a virtual run activity with only a treadmill and COROS watch.
Instructions
A) Open up Zwift or another virtual running platform on PC/iPad/iPhone/Android/etc., enter pairing mode: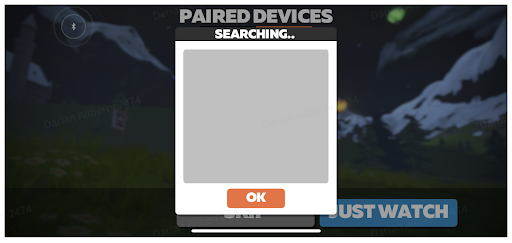 B)To use Virtual run on the watch, select "Indoor Run" then "Virtual Run". Wait until the watch has been found by Zwift or any other platform before starting.

C)Next, choose COROS VERTIX 2 (or desired watch), and start the running session.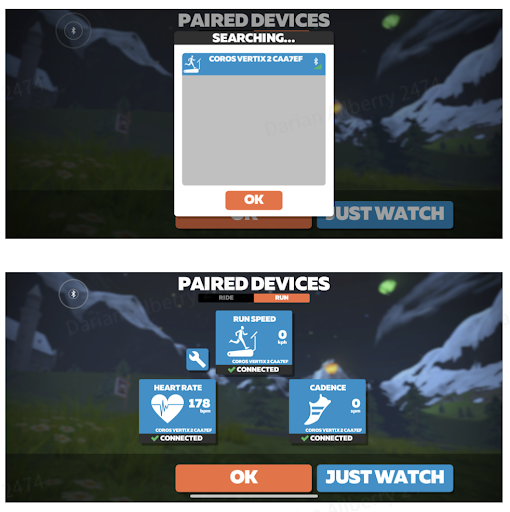 D) Press "OK" to start the run. When you see the character appear, press start on your COROS watch. When finished with a run, end the activity on the App (for example Zwift), Zwift will automatically upload the activity to the server. You can then press stop on your COROS watch and save the activity. There will be two separate activity records. One created in Zwift (this one will not be shown or stored in the COROS app) and an additional activity saved to the COROS app.