Worn either directly on your shoe or clipped to the back of your waist, the POD 2 will help turn your COROS watch into the ultimate training tool, no matter the environment.


Wearing Position: Shoe
Place the POD 2 clip underneath your shoe laces, centered toward the front end of the shoe.
Clip in the POD 2 device on top of your shoelaces to secure the position. You should hear an audible click when the POD 2 is secured.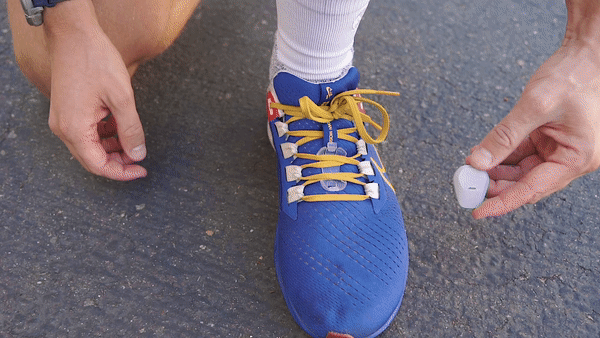 Wearing Position: Waist
Clip the POD 2 to the center of the back of your shorts or pants. The POD 2 should be perfectly centered, not clipped to the side or slanted, and not covered by a shirt, running belt, or other material to ensure proper readings.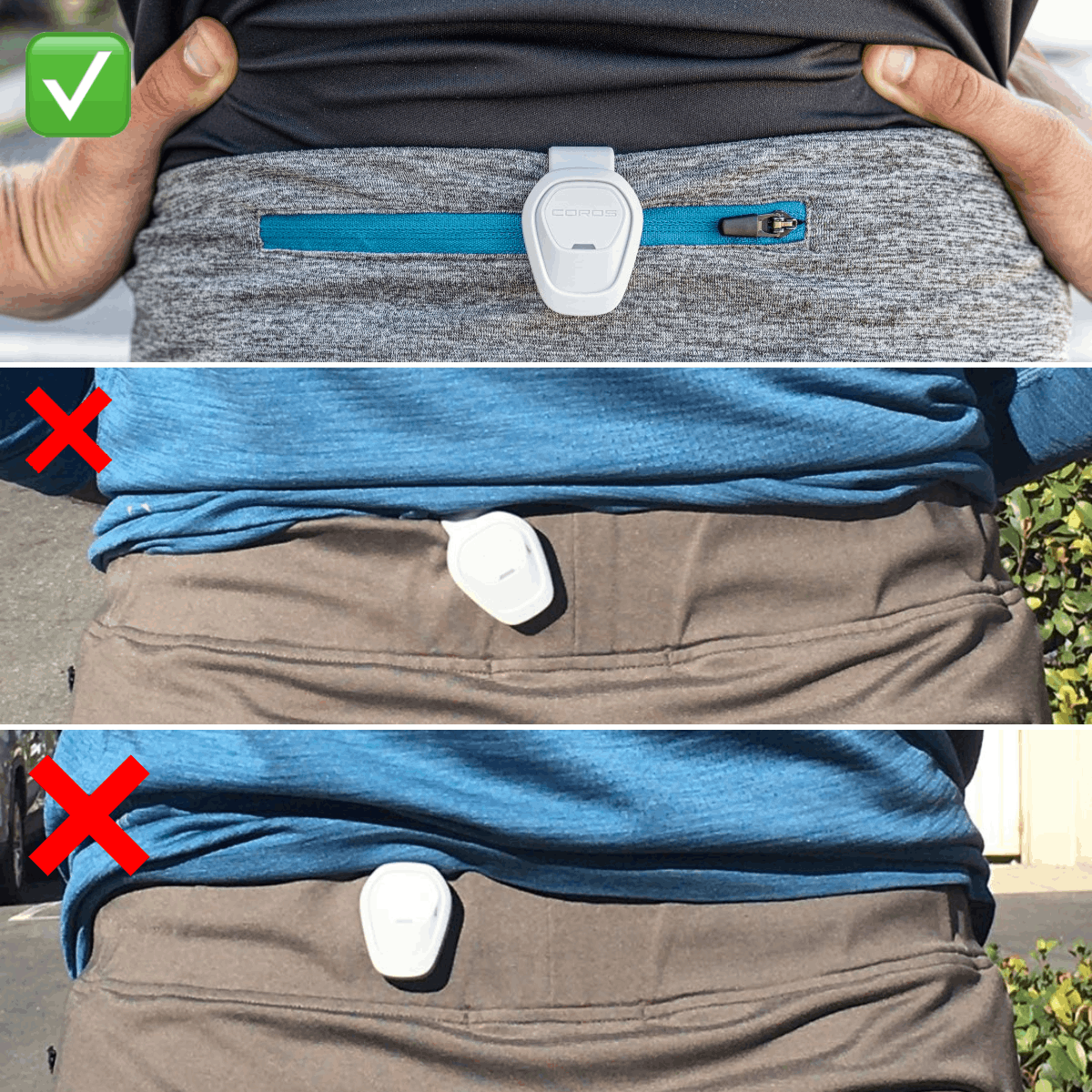 Wearing Position: Irregular Shoes
When wearing the POD 2 with irregular shoes, such as "super shoes" that has laces not down the center of the shoe. (ie: Nike Vaporflys and Alphaflys)
To ensure proper placement when wearing this kind of shoe, make sure the narrow end of the POD 2 is aligned with the middle toe cap of the shoe.
Check out the photos down below for a visual reference!