If you are experiencing difficulties with your COROS watch and require assistance from our Support team, please complete the following steps to ensure we are able to resolve any issues in the most efficient and effective manner possible.
1. Create a new ticket with our Support team by using the Contact Support button located in the COROS app. You can also email support@coros.com, support.es@coros.com (Spanish), support.fr@coros.com (French), support.uk@coros.com (UK), and japan@coros.com (Japanese) for support.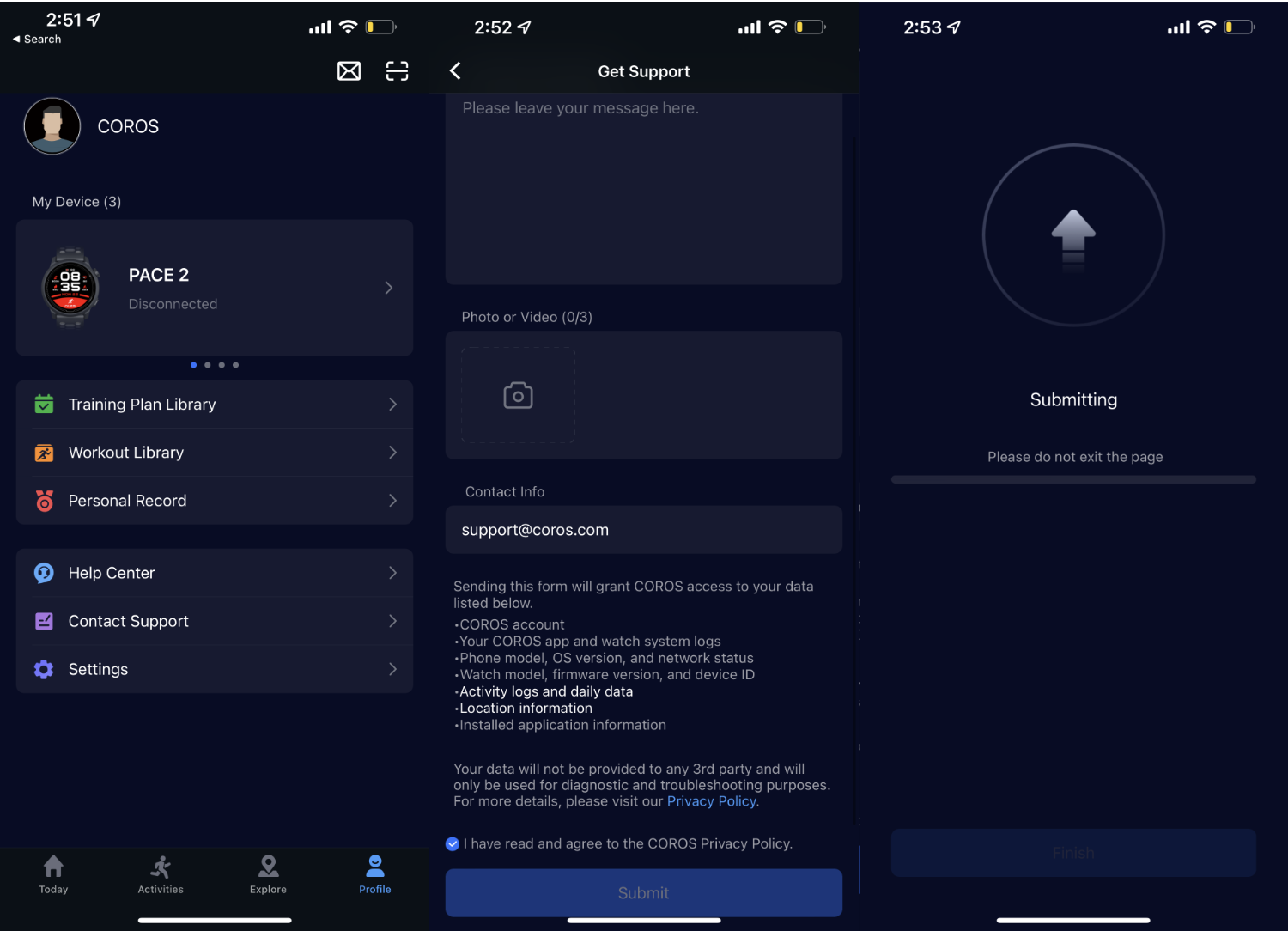 2. Navigate to the "Profile" page in the COROS app (4th icon on the bottom). Next, select "Contact Support" as seen in the screenshot. We encourage you to describe your issue as detailed as possible.

Submitting your data through the app allows for our Support team to access system logs to diagnose and investigate any issues. The following confirmation message will appear once your feedback has been successfully sent.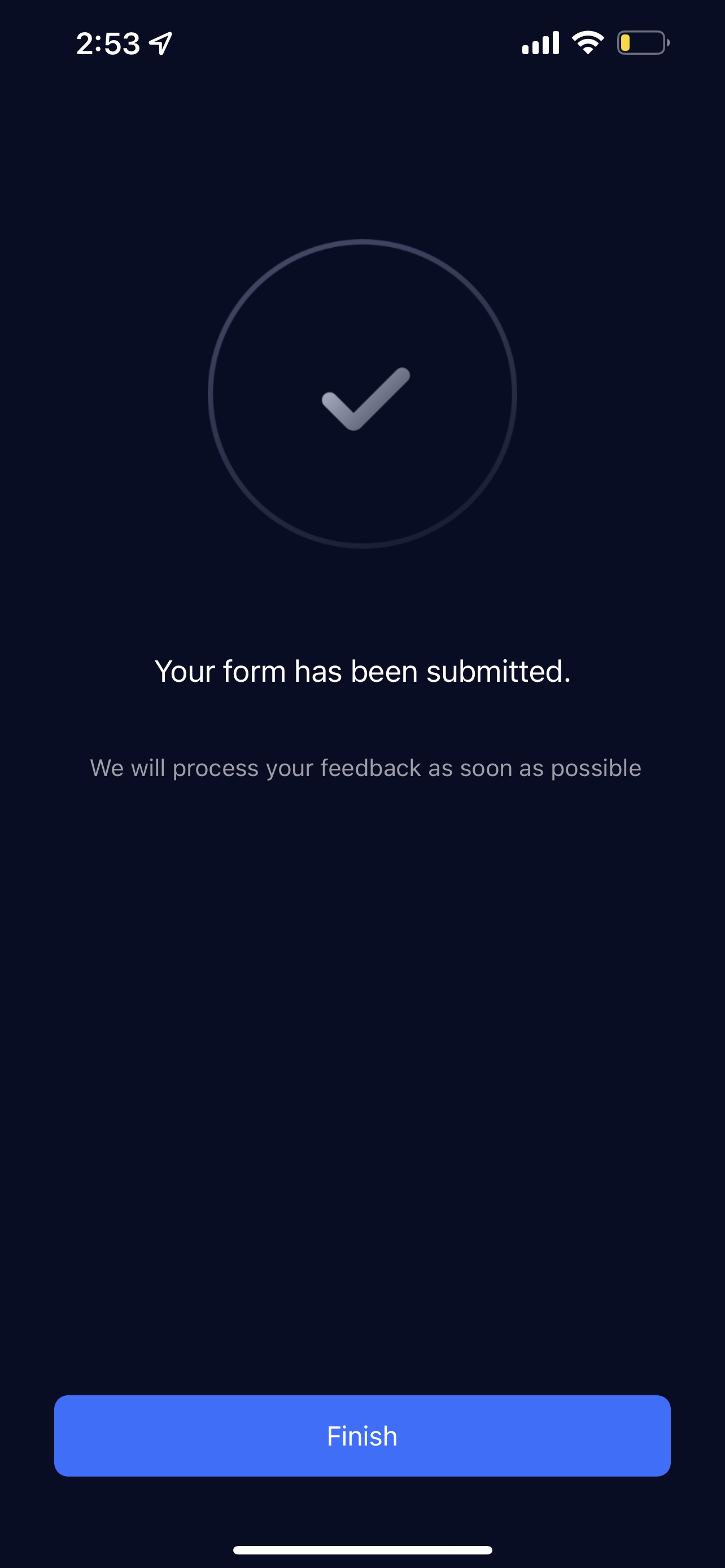 Afterwards, please check your email to confirm that a ticket has been created. If you did not receive a confirmation email, please follow steps 1 and 2 again before directly contacting support@coros.com with your COROS account email.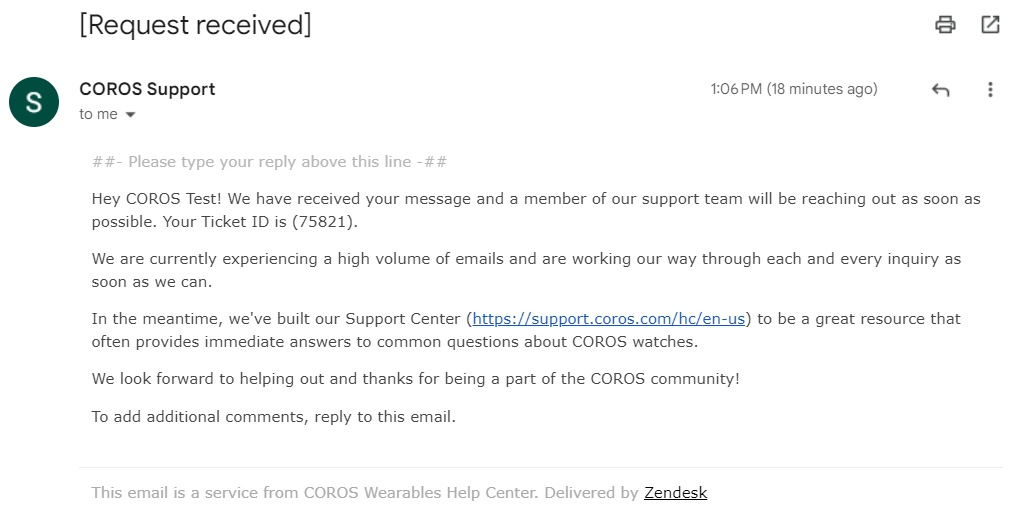 Please note that COROS values data privacy and implements the utmost protection procedures to safeguard your data. COROS can't access your history or personal data unless you submit feedback on the COROS app. It is required that you complete both Step 1 and 2 above for our team to assist you.
COROS customer support can be reached from the following channels.
Email: support@coros.com, support.es@coros.com, support.fr@coros.com, support.uk@coros.com
Phone: +1 (855) 934-4411
Monday-Friday 9 am – 5 pm PDT. Closed on weekends and U.S. holidays.
Phone: +1 (438) 794-8360 for coros.ca website orders
Phone: +44 118 230 1001 for UK Support on Wednesdays from 9am - 5pm
Social media: @corosglobal