COROS watches use optical wrist-based heart rate sensors to track daily and workout heart rate data. There might be a few seconds delay when viewing your real-time heart rate data on the watch due to data processing. COROS algorithms are carefully calibrated to ensure the best accuracy under most circumstances including underwater. However, the optical wrist-based heart rate sensor may not work properly over tattoos.
There are many factors that can affect heart rate data accuracy. These factors include wrist temperature, tightness of the watchband, excessive sweat/water, watch location on the wrist, tattoo, skin color and hair, blood vessel size, etc. In addition, the heart rate reading results from optical wrist-based heart rate sensors may vary on an individual basis.
Heart rate chest straps usually provide better accuracy than wrist-based heart rate solutions. If heart rate accuracy is important to your training, it is recommended to pair your COROS watch with an ANT+ or Bluetooth heart rate chest strap.
If you have trouble with getting accurate heart rate readings on your COROS watch, please increase the wrist temperature, tighten the watch band, remove excessive sweat/water and relocate the watch on your wrist. If you still can't receive a good reading, please submit feedback on the COROS app → Profile page → Contact Support → write down details about the issue and "Submit".
Cadence Lock
Cadence lock is when the heart rate tracking on GPS watches can be interfered with due to synchronization between the watch's cadence sensor and the optical heart rate (OHR) sensor. This interference occurs during activities like running or cycling when the motion of your arms or legs can lead to fluctuations in both heart rate and cadence readings. As a result, the watch may misinterpret movement-related variations as changes in heart rate, leading to inaccurate heart rate data.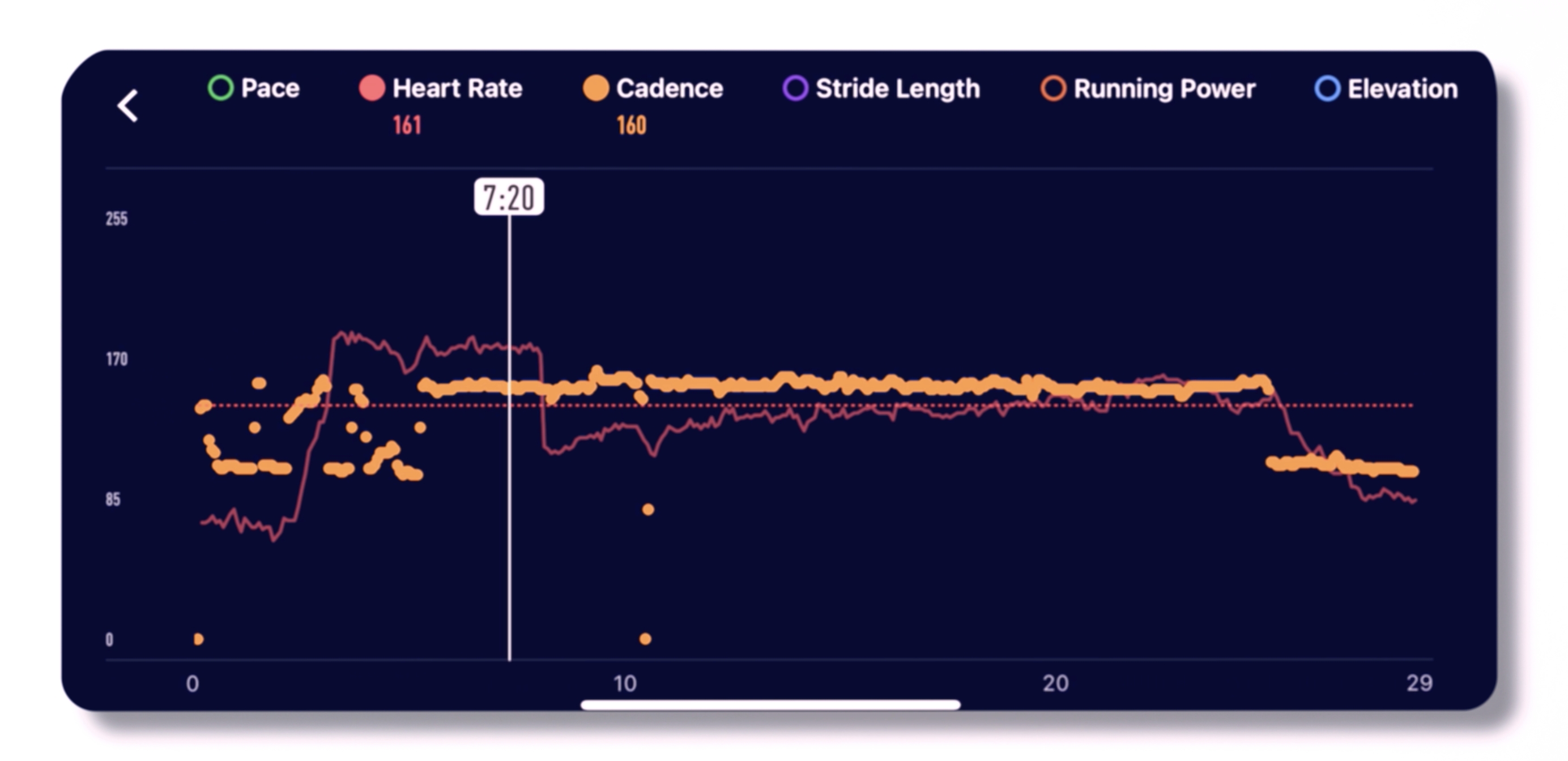 To mitigate cadence lock and improve heart rate tracking accuracy, several steps can be taken. First, wearing the watch more snugly, but not excessively tight, on the wrist can minimize unnecessary movement. Additionally, using a nylon watch band, which can provide a more secure fit, can help stabilize the watch during exercise. Ensuring that the OHR sensor is clean and free from dirt, sweat, or other obstructions is also essential, as a clean sensor is more likely to provide accurate heart rate readings by reducing potential interference. As always, users looking to receive the most optimal and accurate heart rate readings are encouraged to pair the COROS watch with a heart rate sensor that is worn on the chest or arm.