Available on APEX 2 Pro/VERTIX 2.
The COROS APEX 2 Pro/VERTIX 2 has the incredible ability to talk with all five major satellite systems (GPS, GLONASS, Galileo, QZSS, and Beidou) which is, to say the least, a powerful tool to have in a watch. It even offers Dual Frequency satellite communication, previously only available in aviation products, which is essentially an express lane for a faster, better signal.
However, we know that it may not be perfectly clear as to when you should use what GPS mode when you first receive your watch. This article will help identify common situations that you may find yourself in and how you can then decide what GPS Mode fits the situation and your needs best.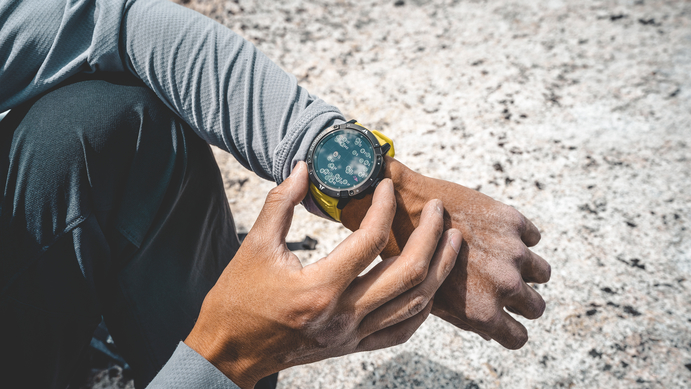 To access GPS Mode settings, hold the back button on your watch, select System → More Settings → Satellite Systems → Mode.
Here you will find three options to choose from, being: Standard GPS Only, All Systems On (Recommended), All Systems + Dual FREQ On. The definitions of each GPS Mode are as follow.
1. Standard GPS Only takes one GPS reading per second and typically works well for normal use when under standard conditions.
Examples of when to use Standard GPS: Cycling in a neighborhood or area with no significant tree canopy or structures that would impede or deflect a GPS signal. Open water activities such as wind or speed surfing. Activities that will approach or near 90-140 hours of continuous GPS tracking.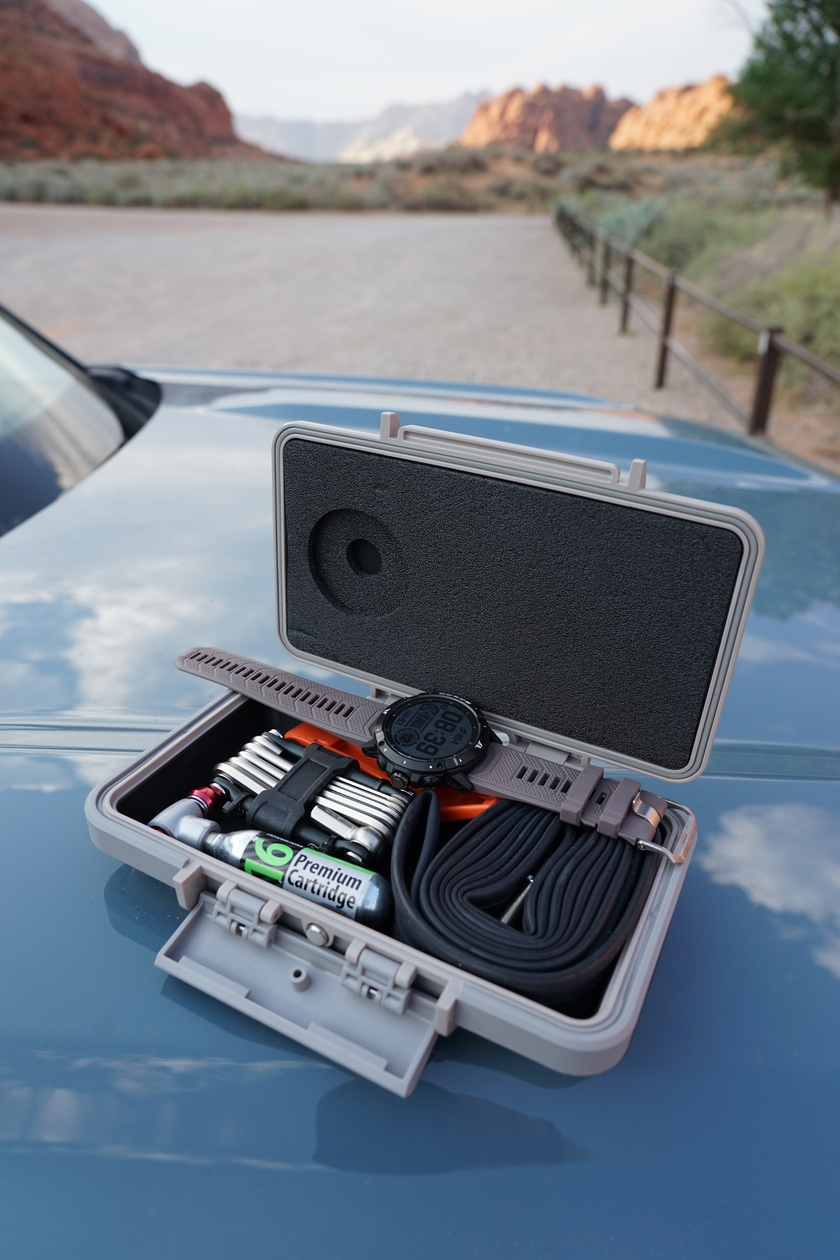 2. All Systems On mode turns on all satellite systems simultaneously, including GPS, GLONASS, Galileo, Beidou, and QZSS. Previous generations of GPS watches only allowed for 2-3 systems to be turned on at once, so as you might guess this is a significant change in improving the accuracy of GPS readings. We highly recommend that All Systems on is the GPS mode used for everyday workouts.
This mode increases the visible satellite count greatly, allowing users to receive a solid signal when the sky view might be limited. This GPS mode does require slightly more energy than Standard GPS Only.
Examples of when to use All Systems On: Running in areas that have moderate GPS difficulties present such as in a city near tall buildings, neighborhoods with significant tree canopies or mountainous/hilly terrain. Skiing on terrain with average tree coverage and moderate impediments from mountain peaks.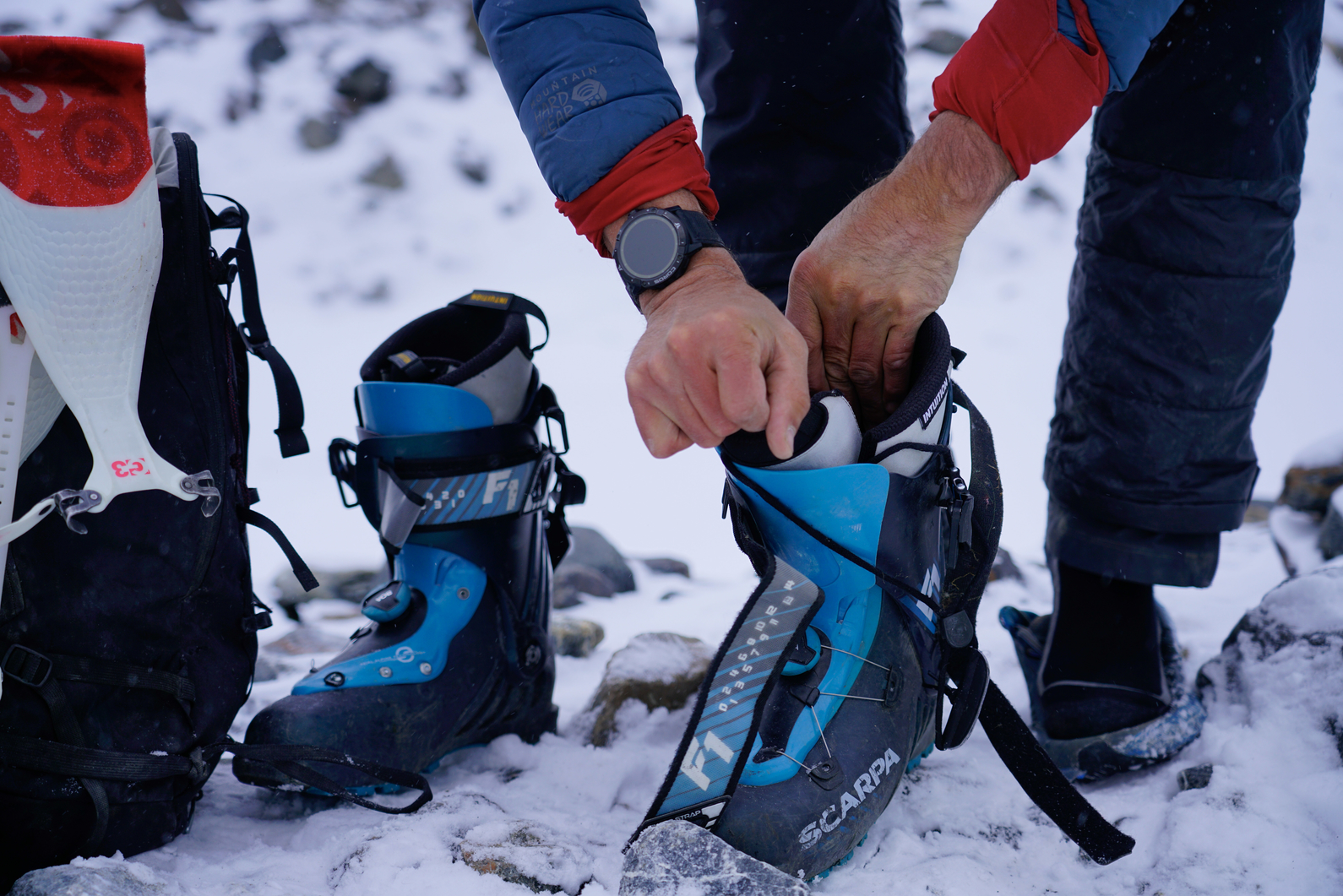 3. All Systems + Dual FREQ On: is the most powerful and accurate satellite mode available. This powerful mode enables the VERTIX 2 to communicate with satellite systems in two simultaneous frequencies, bringing next-level accuracy even when you are in challenging conditions or environments.
This mode demands much more battery than the other settings. The hours of battery life in All Systems + Dual FREQ On will cover the majority of COROS users' recorded activities, which is better still better battery performance than most other GPS watches on the market. If you anticipate that your activity will exceed 26 hours for the APEX 2 Pro and 50 hours for the VERTIX 2, it is not recommended to use this mode.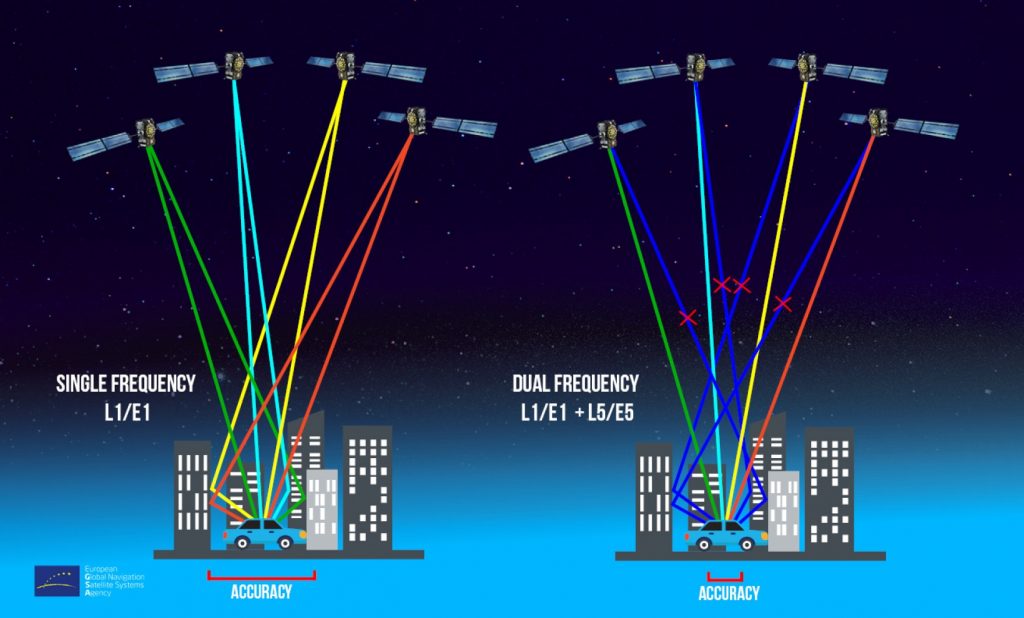 Examples of when to use All Systems + Dual FREQ On: Rock/Ice climbing sheer rock faces in narrow canyons, hiking deep within forests, in between mountain peaks, or near sheer cliff drop-offs such as the Grand Canyon. Any time that you want to ensure the most accurate GPS route, so long as the activity duration is anticipated to be less than 26 hours for the APEX 2 Pro and 50 hours for the VERTIX 2 of continuous GPS tracking.
To show the difference between All Systems + Dual FREQ On and standard GPS tracking, here is a comparison of the GPS tracks from a climbing trip using the COROS VERTIX 2 (red) All Systems + Dual FREQ On, versus another brand (green).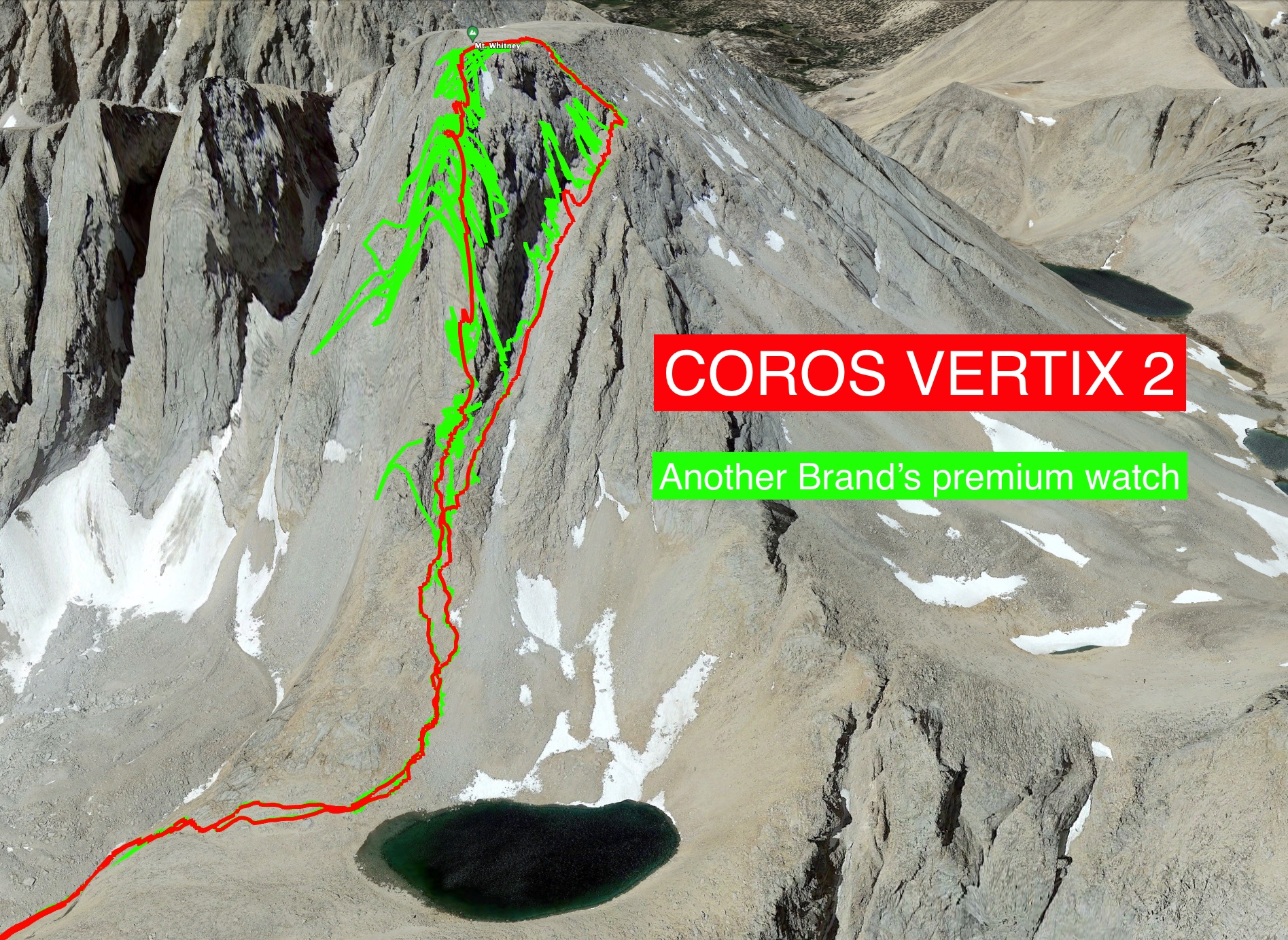 4. Ultra-Max GPS Mode: UltraMax GPS mode utilizes GPS, motion sensors and proprietary algorithms to extend the battery life without sacrificing too much of the tracking accuracy. For every 120 seconds, the GPS is switched on for 30 seconds.
Examples of when to use Ultra-Max GPS: Only for running activities when there is no capability of charging the watch along your route. Ultra-Max mode will be the least accurate GPS tracking of all our GPS modes and is not recommended to be used unless necessary.