Walk mode on COROS watches is an activity mode, with a unique and new data field - Steps. Using steps during a walk allows users to use step count as a lap target (rather than mileage), this mode will default auto lap at 1000 steps.
*Walk mode is not available on the PACE, APEX 42mm, or APEX 46mm due to storage limitations*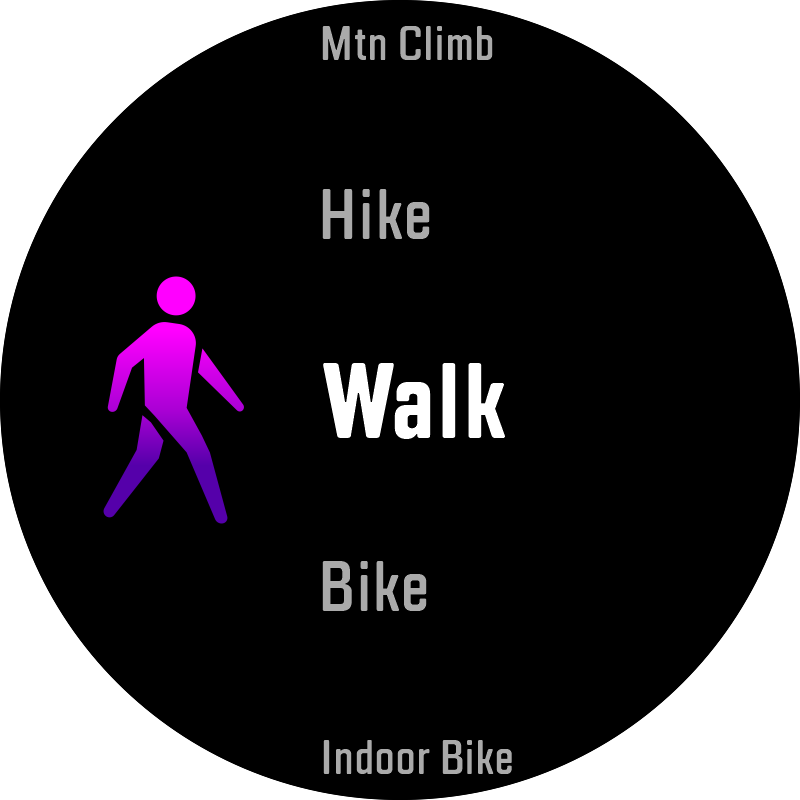 Steps will be the preferred data field to track your walks, as the nature of GPS technology does not work well with walking activities especially in the urban environment (due to speed, frequent stops, arm movements, etc.). For this reason, steps will be a valuable tool to gain insight into your walking activities and provide the highest degree of accuracy available.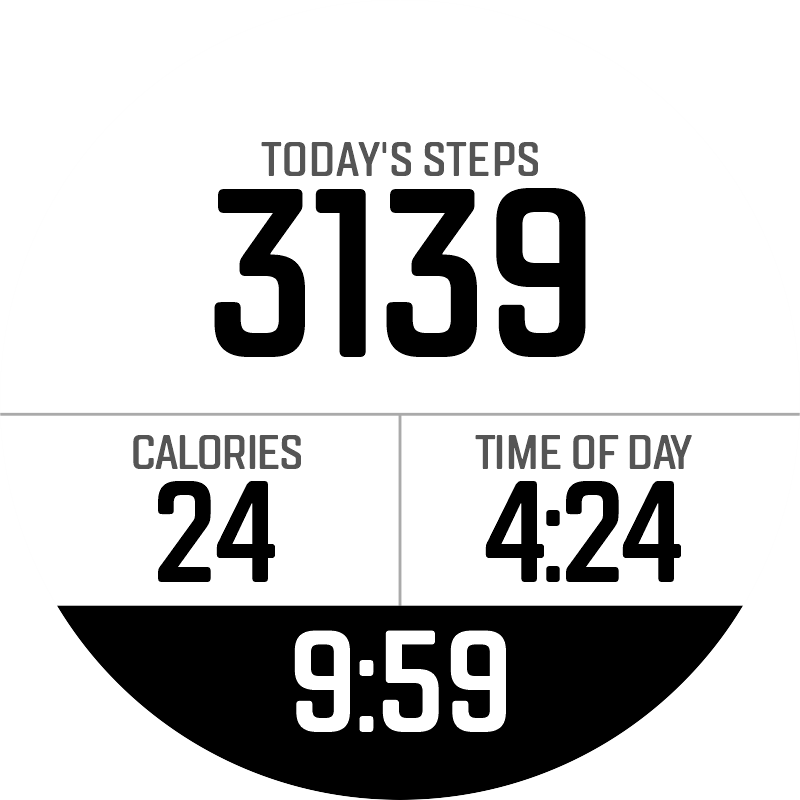 Walk mode can be used in both indoor and outdoor environments. In indoor conditions, the watch can estimate distance based on cadence and stride data.
How to Use
To use Walk mode, select the digital dial to open the activity list. Scroll to Select "Walk". From here you will have the option to specify whether your walk will be indoor or outdoor, and if you want to set specific activity alerts for your walk such as: Pace, Heart Rate, Cadence, or Steps.
Walk mode default will be set to 1,000 steps completing one "Lap", but this can also be edited within the activity settings on your watch.