Going for a run and want to see your real-time Effort Pace while you hit the hills? Going for a ski day and want to see your current speed front and center? Once your COROS watch is paired with the app, you can customize the workout data pages for each activity mode to suit your needs.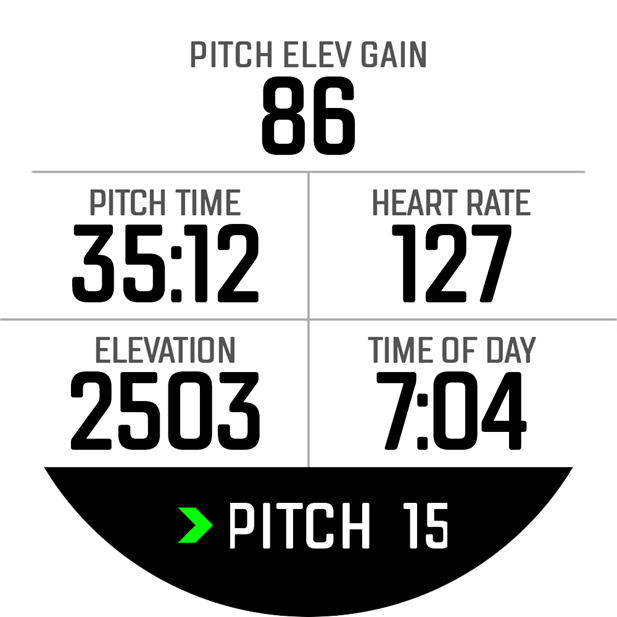 First, open the COROS app and navigate to the Device page (4th tab on the bottom).
Next, select "Workout Data" under the device which you wish to customize.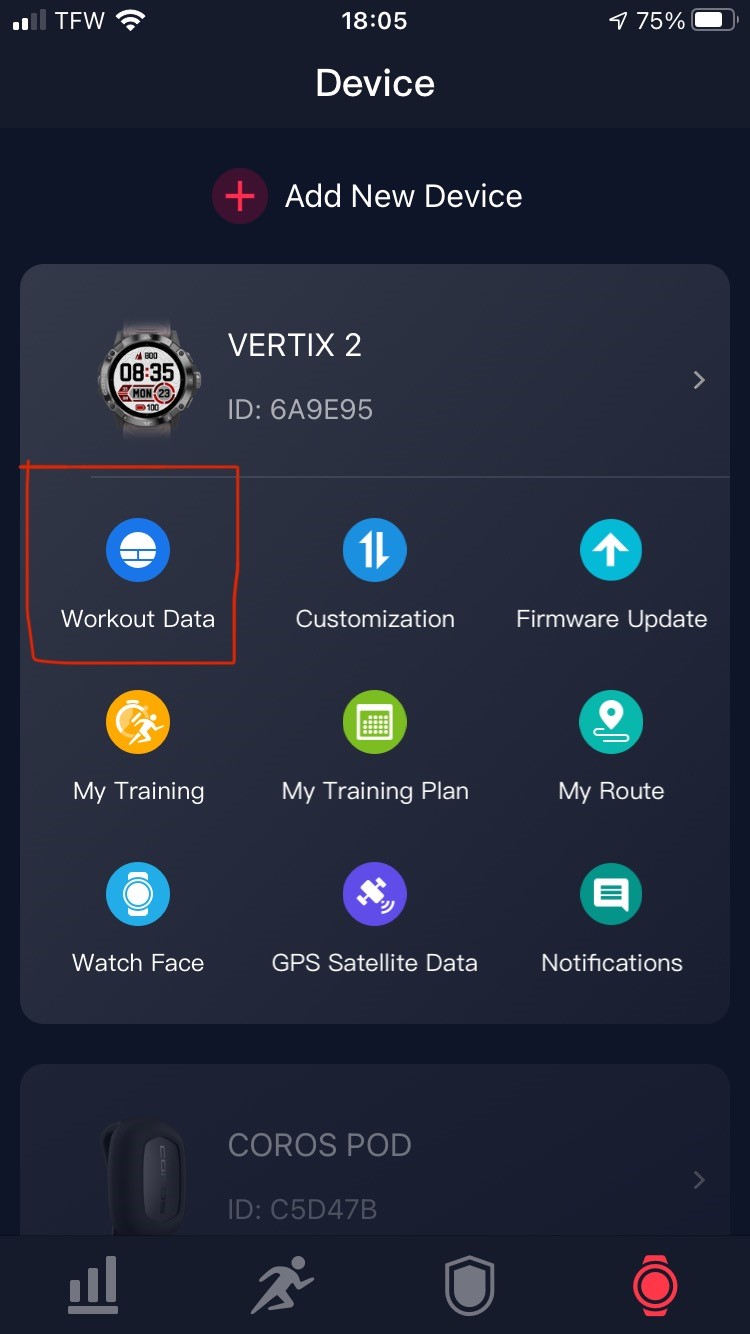 Choose the workout mode that you wish to customize from the library of activities. You can customize the data fields which are displayed during your workouts to be specific to each activity.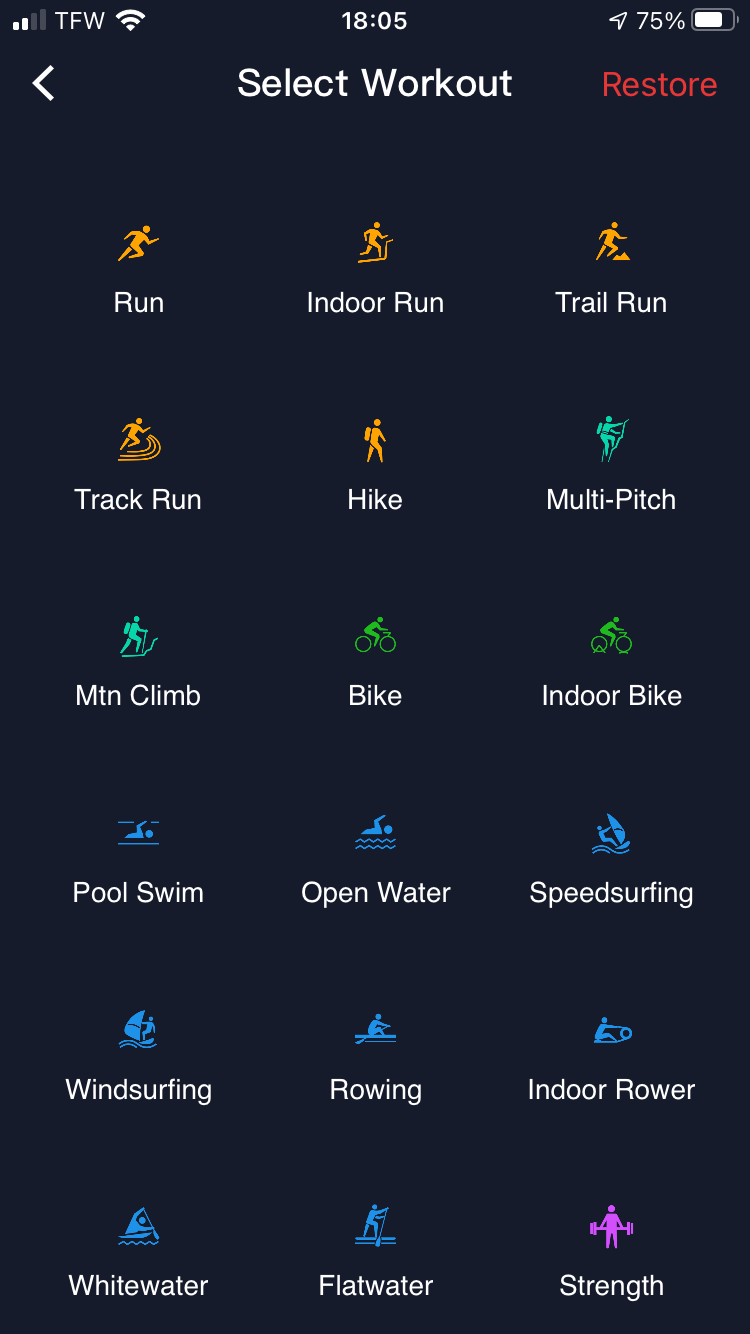 You can customize up to 6 different pages with multiple data fields to curate the specific data that you need.
Depending on your watch model and activity mode, there are different data fields you can choose from.
Tap on each page to make edits. You can choose 1-6 or 1-8 frames per page depending on your watch model. The more frames, the smaller the text will be.

Time fields will continue showing seconds after 1 hour elapsed when placed in top or bottom quadrant

Select the desired metrics from the red icons on the bottom of the screen.
To delete an unwanted page, tap on the page and then tap on the "X" in the right corner.
To add a new page, tap on the page and then tap on the plus sign in the right corner.
Tip: View a detailed list of all available metrics by tapping on the small information "i" in the bottom right corner.
To restore the original settings, go to the pages view and tap on Restore Defaults.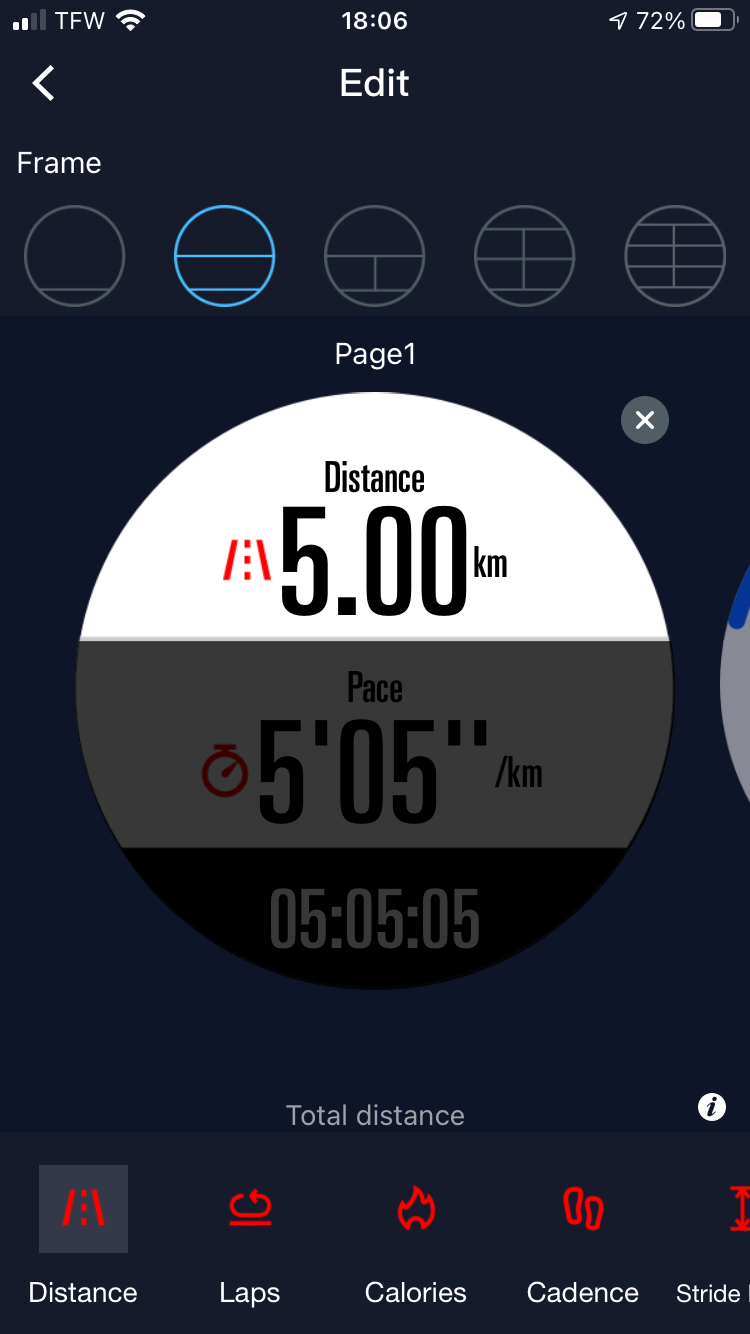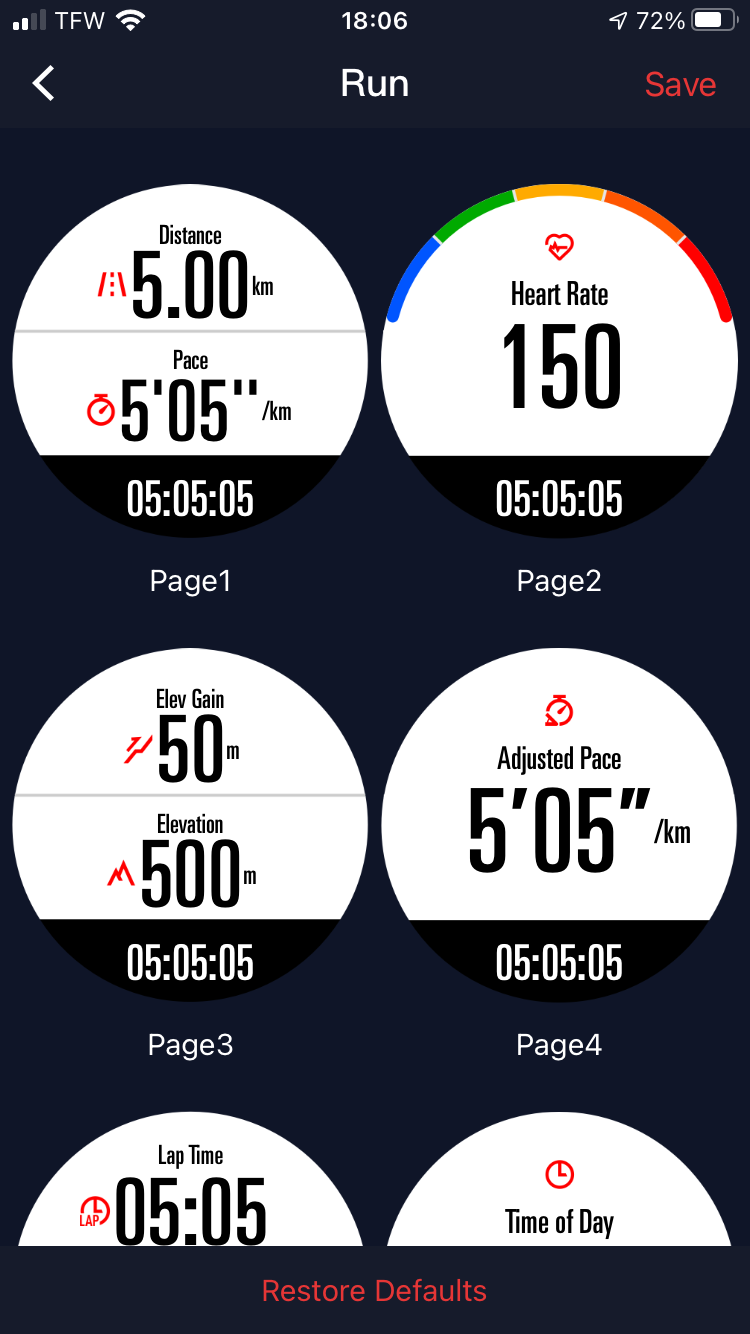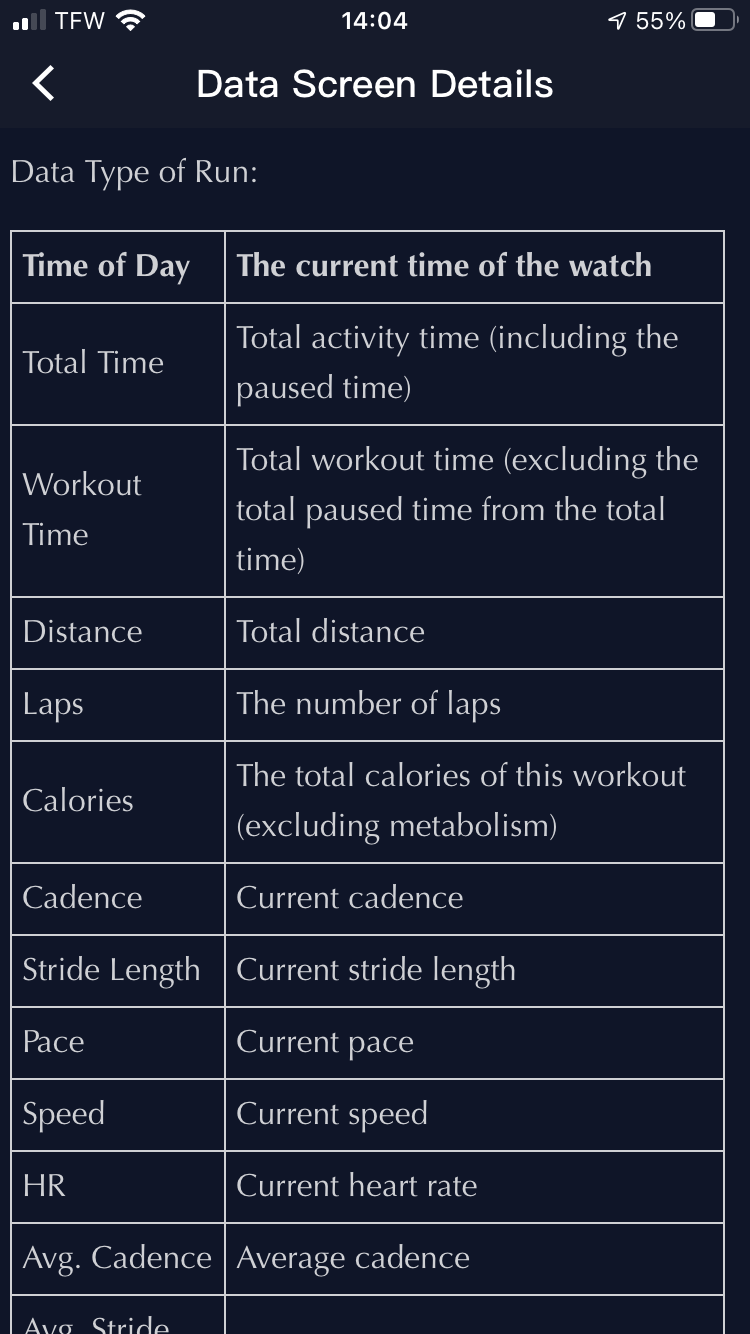 Once you are finished, tap Save in the upper right hand corner. The new workout data screens will be saved to your watch.