What is Running Performance?
All training sessions are productive. However, it can be difficult to compare exactly how today's workout stacks up against yesterday's, or last week's training.
Running Performance is a measurement designed to help solve this problem. After completing a Run or Track Run activity, either scroll down from the home screen and use the Digital Dial on your watch to view your most recent run performance score, or open up the activity details in the COROS app to take a look.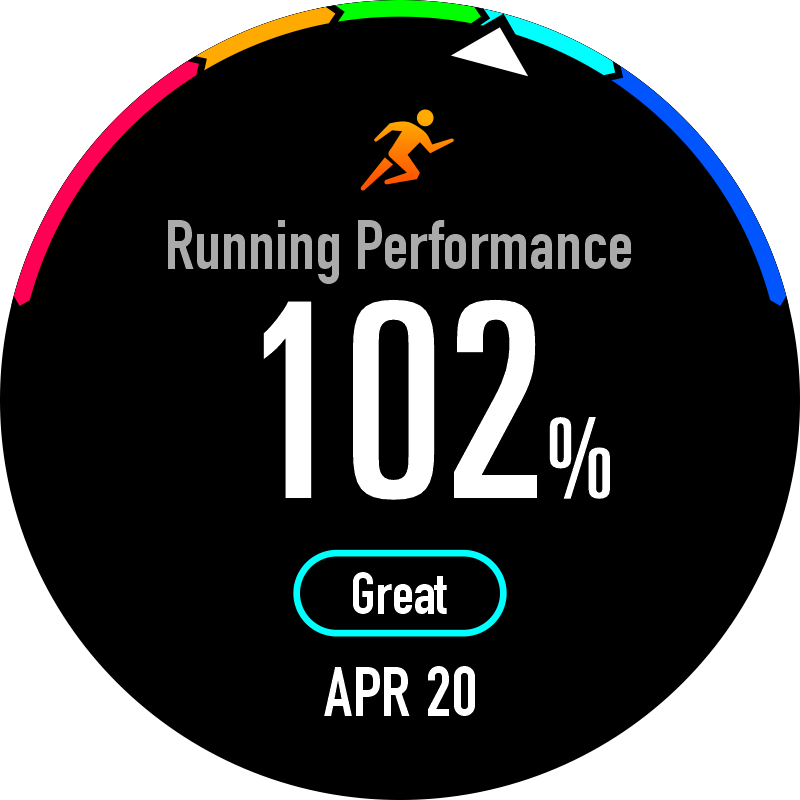 Running Performance is shown on a scale of 80% to 120%, as seen below.
Poor (80% – 95%)
Fair (96% – 98%)
Good (99% – 101%)
Great (102% – 104%)
Excellent (105% – 120%)
How do I receive a Running Performance score?
Not all runs will receive a Running Performance score. Keep in mind that EvoLab must first be unlocked, and all subsequent runs must meet the following criteria in order for EvoLab to calculate your score:
Run outside

using either Run or Track Run mode.
Run for at least 10 minutes,

and if you are running intervals, make sure each interval is at least 3 minutes long and you maintain a steady pace. This allows for sufficient data to be collected so EvoLab can accurately calculate your score.
Heart rate:

During your run, try to keep your heart rate between 70% and 90% of your Max Heart Rate. If you're not sure what your max heart rate is, you can use the general formula: 225 minus your age.

Check that your heart rate zones are listed correctly in the COROS app by opening to the Profile page, tapping on Settings, and then Heart Rate Zone.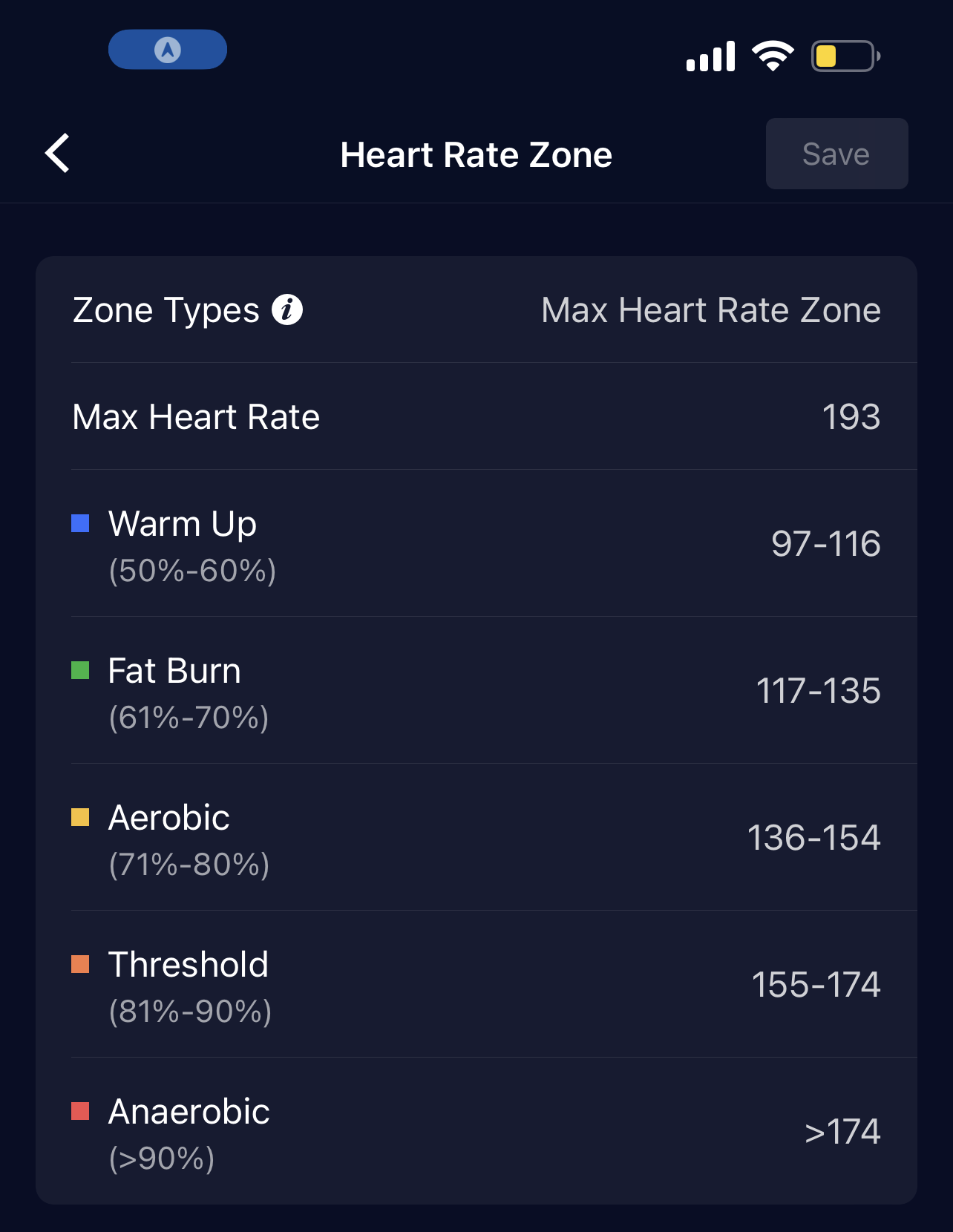 By keeping the above tips in mind, you can take advantage of COROS' Running Performance score and use it to track your running efforts and see improvement.
Why does my watch show a different score than the COROS app?
Your watch calculates running performance based on the workouts stored locally on your COROS watch. However, the COROS app uses the most past 90 days of data to calculate Running Performance. For this reason, the datasets used to calculate these scores are different and may lead to different scores when comparing the two.
What influences the Running Performance Score?
There are a variety of training and lifestyle factors that can impact the performance of your run. However, the two main inputs in calculating your Running Performance score are heart rate and pace.