The COROS HRM uses a built-in optical heart rate sensor to measure your heart rate. It does this by emitting light into your skin that is then reflected back into the sensor. Like all wearable devices with OHR technology, wearing the device snug and in the correct position will alleviate most issues with inaccurate data.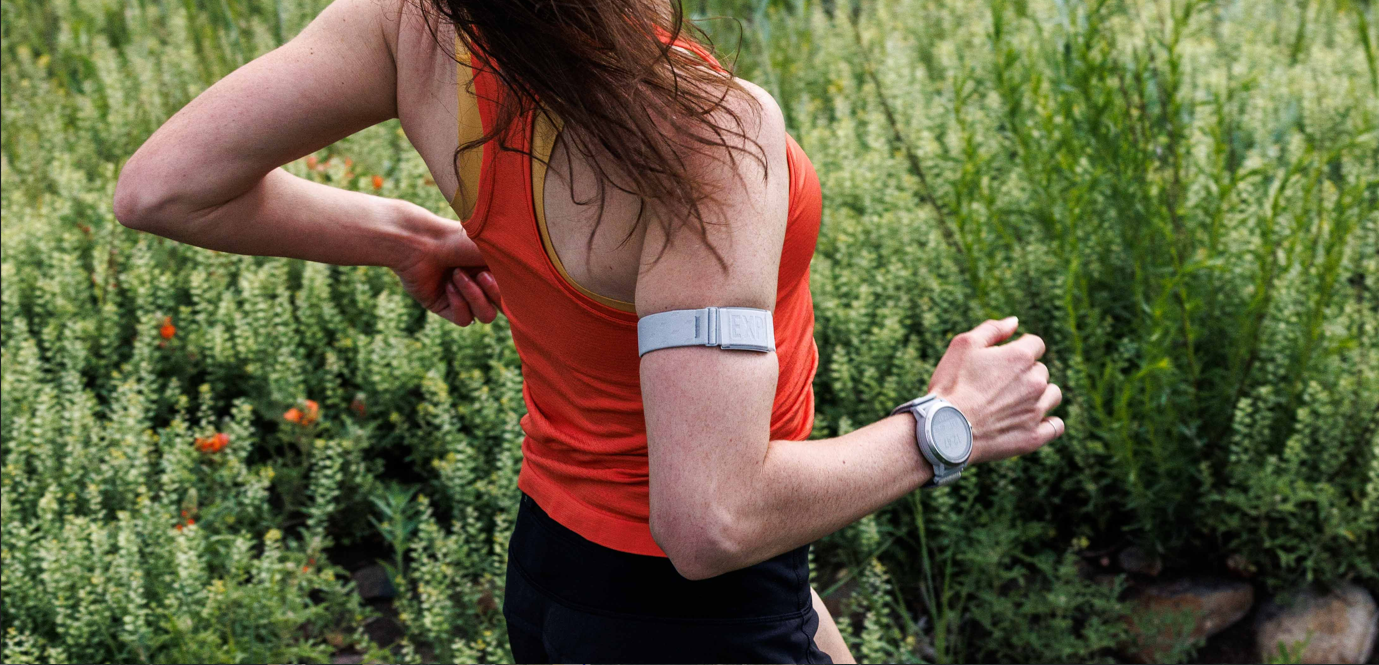 The COROS HRM is designed to be worn on the upper arm, in between your bicep and deltoid muscles. If you have tattoos around your upper arm, you can also wear the HRM on your forearm, since the ink from tattoos may absorb the light emitted by the sensor.
For best results, slide the sensor to the outer part of your bicep. Make sure the sensor fits snug without being uncomfortable. The strap should be tight enough so that it does not slide or move around during your activities. If you are wearing a long sleeve shirt or jersey, place the HRM around your bicep first and then pull the sleeve over the HRM.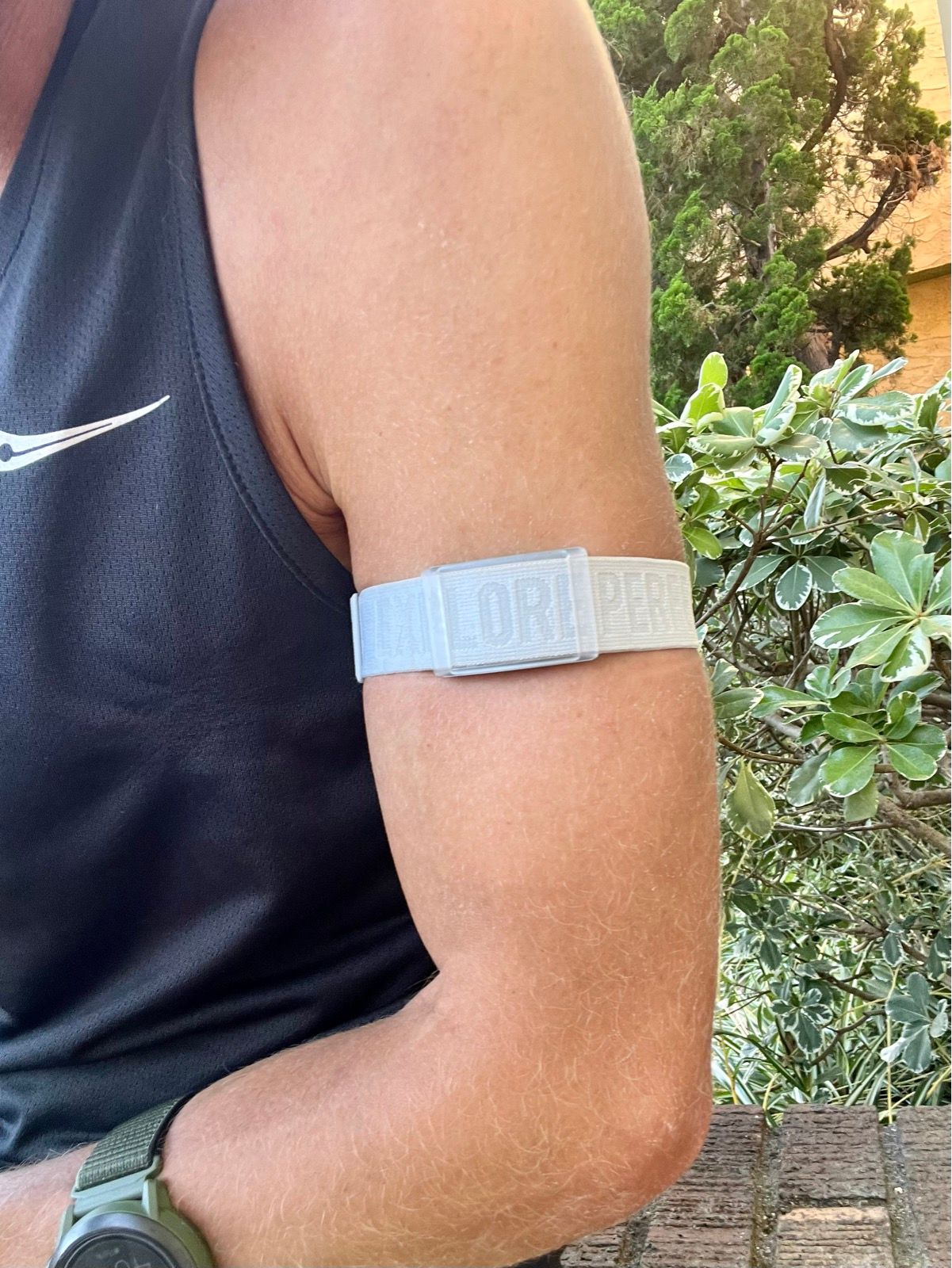 For sports like trail running, gravel biking, and mountain biking, it is crucial to wear the COROS HRM tightly around your bicep to avoid overriding the heart rate signals with "noise" from vibrations on the trail (such as bumps, rocks, tree roots, etc.). Make sure to rinse the sensor with fresh water after each use.
If the HRM strap needs tightening, pull on the inner strap with one hand while holding the buckle with your other hand.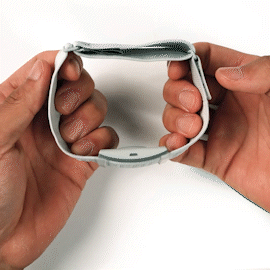 If the strap needs loosening, pull on the outer strap with one hand while holding the buckle with the other.