If one or more user cases listed below describe you, please follow the steps to remove your COROS watch properly from paired smart device. Otherwise the watch may experience connectivity issues.
Encounter Bluetooth issues on the watch.

Bluetooth icon flashes on the watch.
Watch automatically restarts on its own.
Can't receive any

smart notifications

from your phone.
Workout syncing with the COROS app fails.

Need to pair with a new smart device.

Recently upgraded my phone.
Lost/damaged my previously paired smart device.
Lent/borrowed the watch to try out.
I prefer to use the COROS app on multiple smart devices.
Instructions
1. First, turn off the watch by going to System > More Settings > Turn Off.
2. Next, remove the watch from the COROS app by going to the Profile page, selecting your watch, then selecting "Remove" near the bottom of the page.
Removing the watch from the COROS app will not affect the history data on the COROS account. If your watch is turned off, the history data on the watch will not be affected either.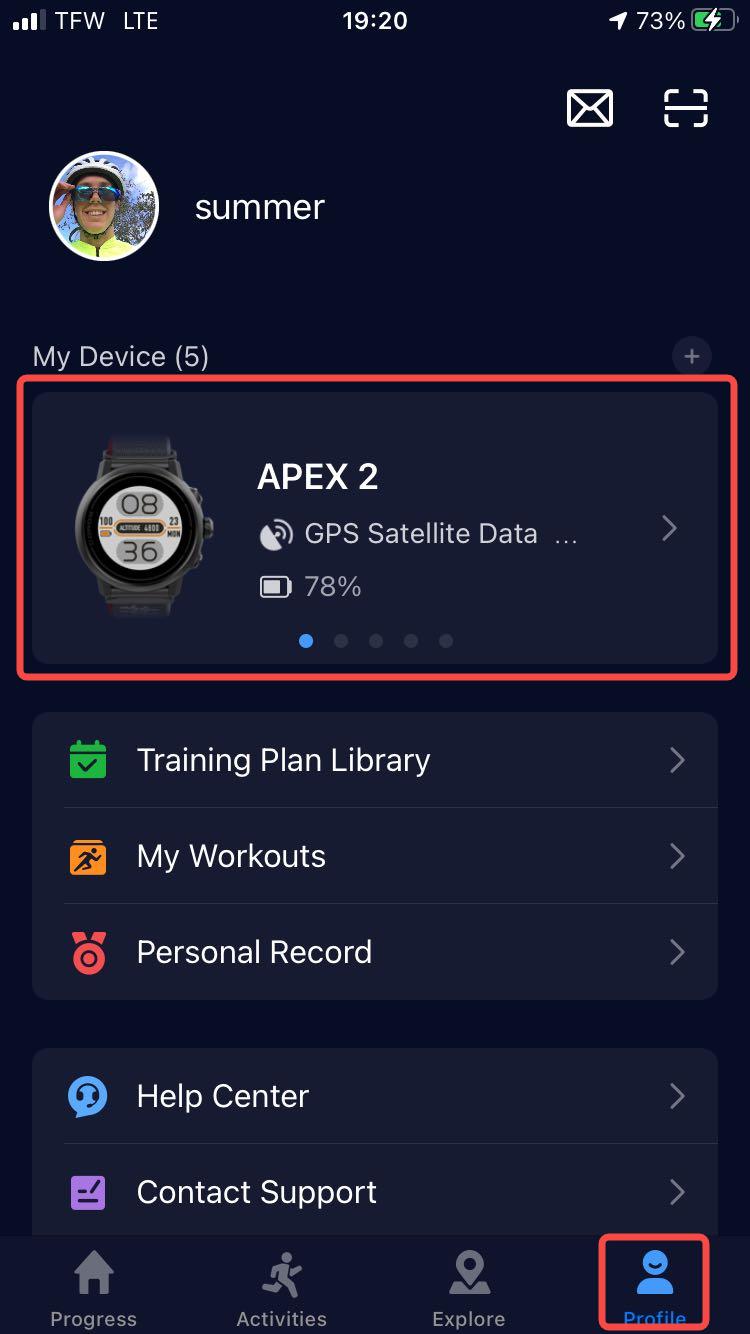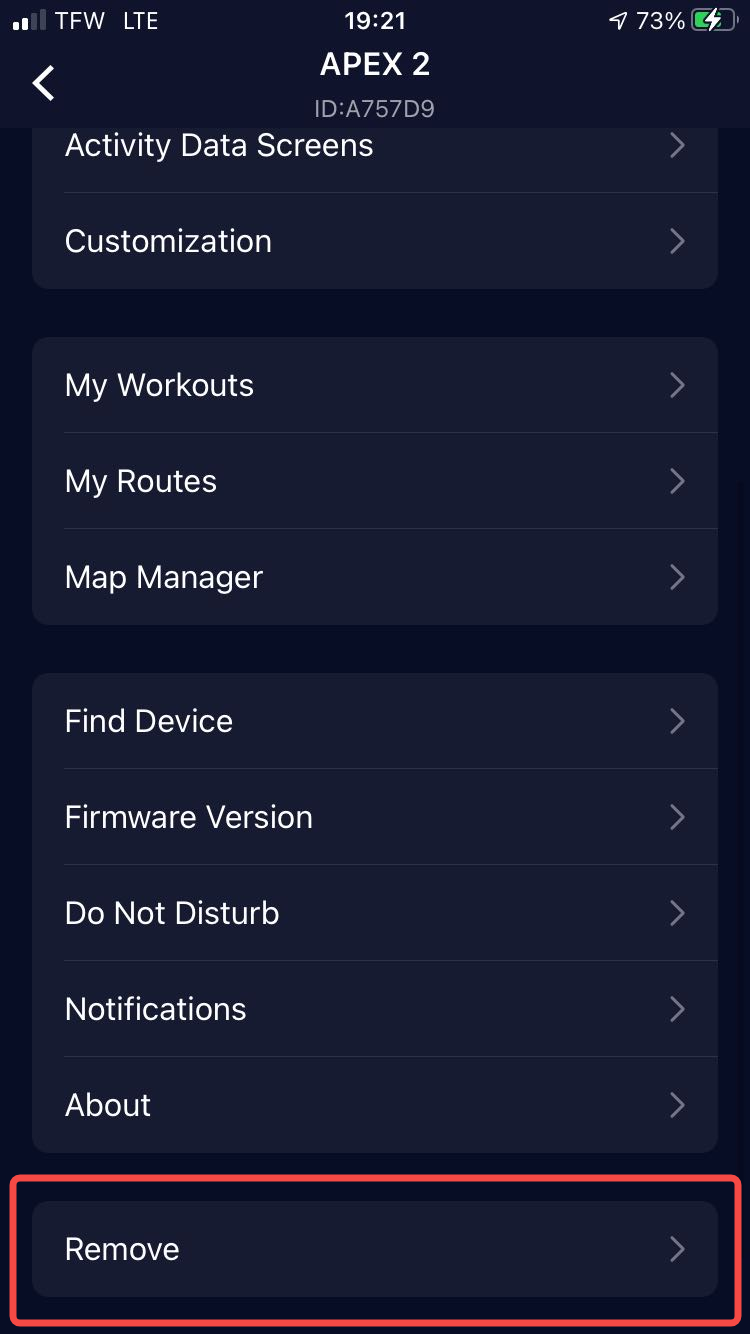 2. iPhone users, please go to the Bluetooth settings page on iPhone and forget the COROS watch by tapping on the "i" icon.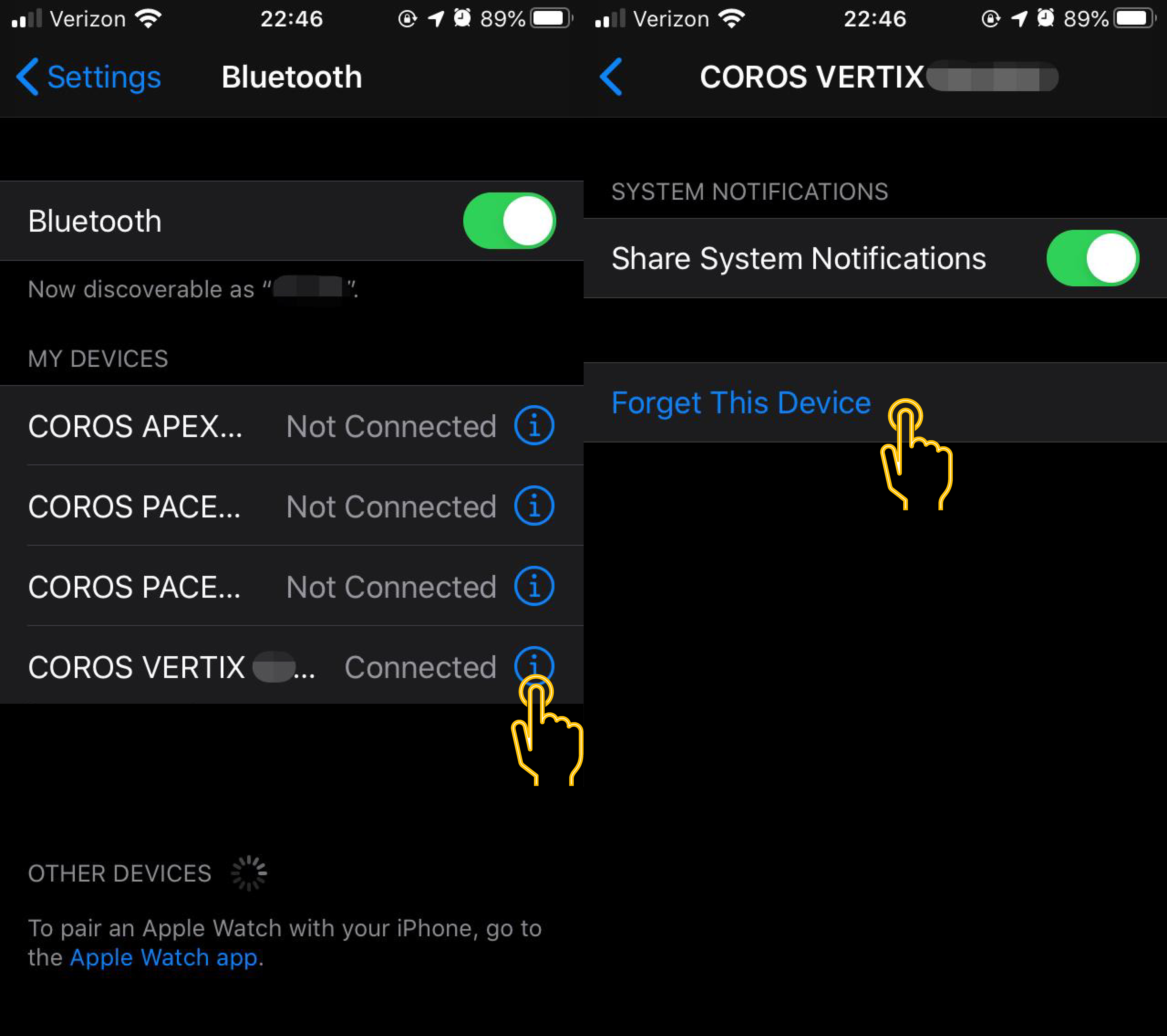 3. Turn on your watch by holding down the power button for 15 seconds, and complete the standard pairing process to reconnect the watch with your phone via the COROS app.
Profile page > Add New Device > Select the watch model > Pair COROS Watch Manually > Locate your watch.
4. If the pairing process fails, please restart your phone and toggle the Bluetooth off/on.
Please

don't uninstall the COROS app if the connectivity issue remains.
Otherwise the unsynced data from the watch may be lost after the app is uninstalled.
5. Submit logs from the COROS app > Profile page > Contact Support for further assistance.