Available on APEX 2/APEX 2 Pro/VERTIX 2.
You can download and play music directly from your watch to Bluetooth headphones or speakers. This article will provide a step-by-step guide on how to do so.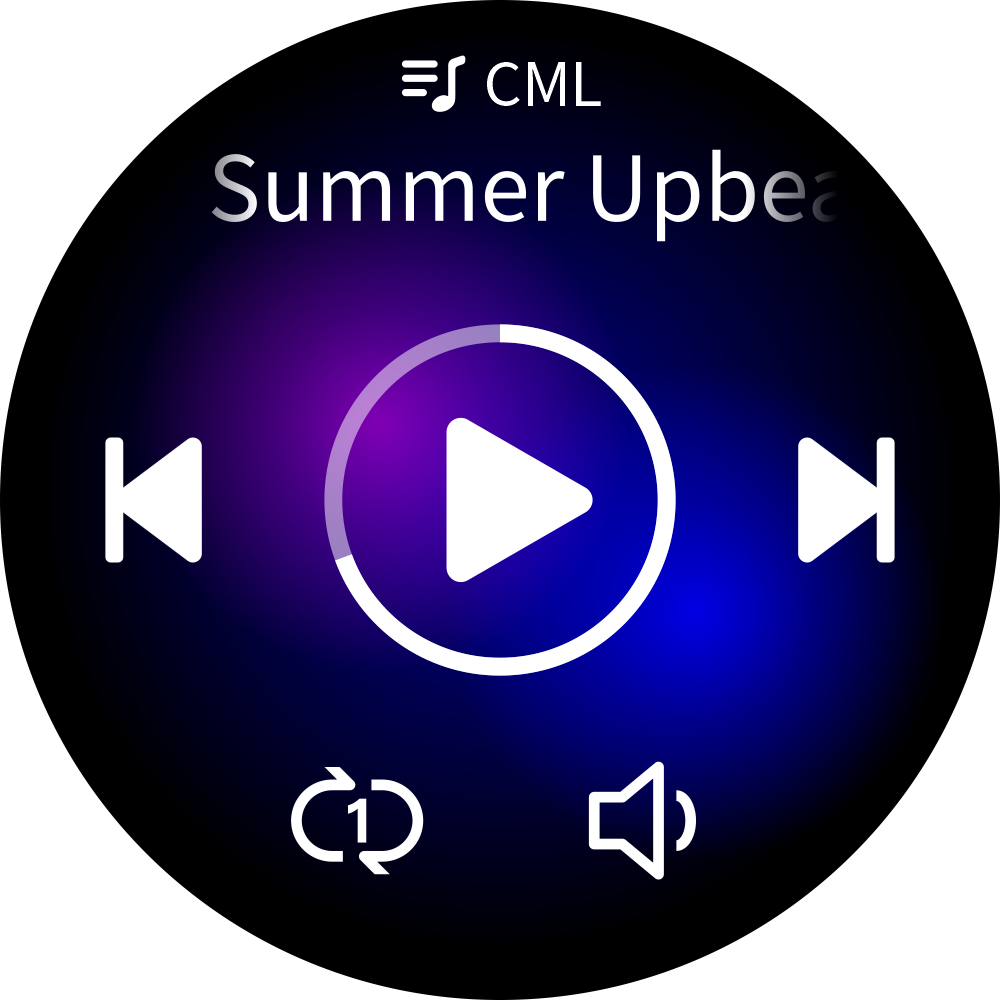 Using your COROS charging cable, you will first want to connect your watch to a Mac or PC. Once you have done so, wait for the watch to appear as an external hard drive on your computer. You will likely see this either on your desktop or in the "External Hard Drive" section of the disk management section of your computer.
Next, after selecting the watch hard drive on your computer you will see two folders, "Maps" and "Music". Open the "Music" folder on your hard drive. Using MP3 files stored locally on your computer (COROS watches only support MP3s at this time), simply select the music you wish to download to your watch, then "drag and drop" the files from your computer into the "Music" folder on your watch as seen below.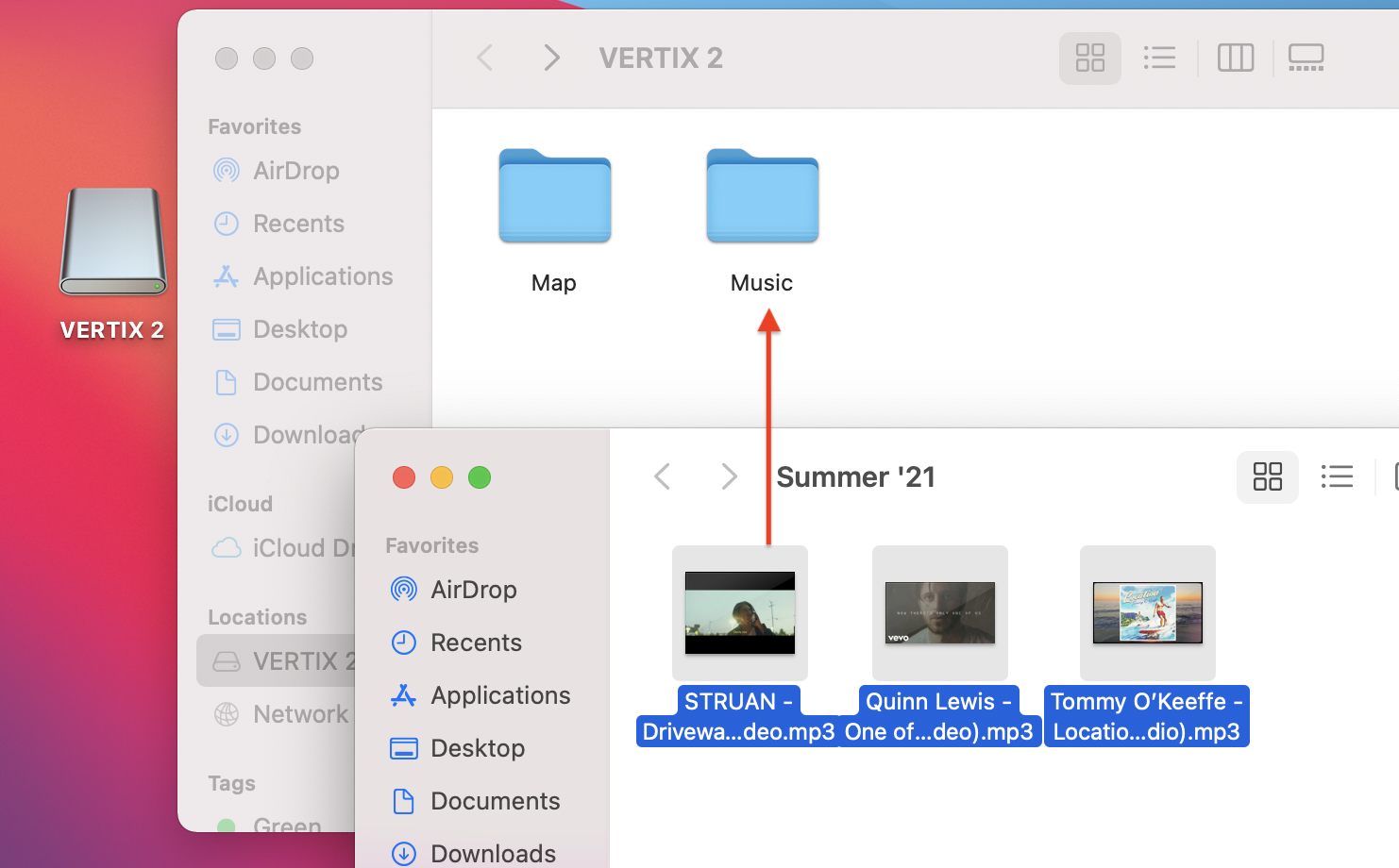 After the transfer is complete, be sure to "Eject" the watch hard drive from your computer.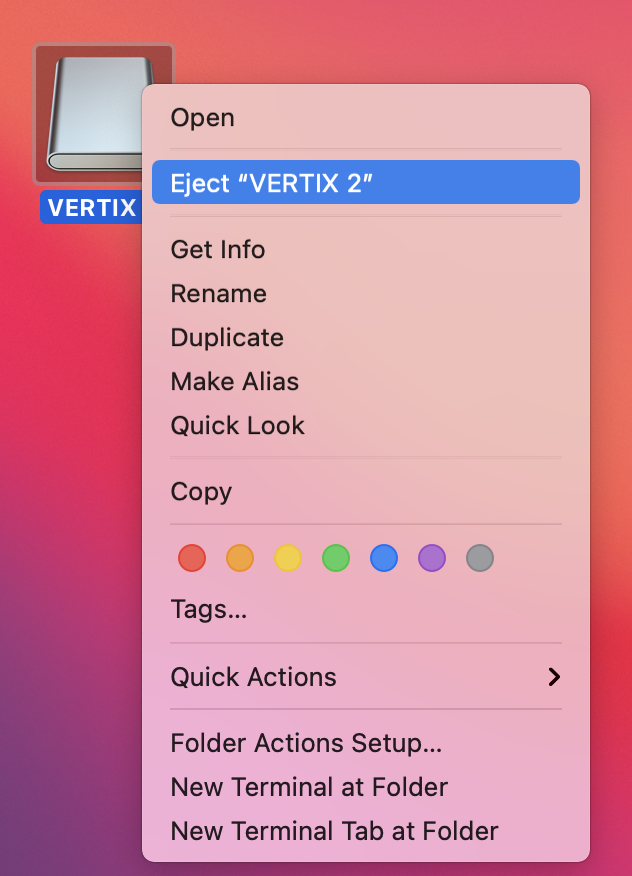 With the music now stored on your watch, you will want to ensure that you have either a speaker or Bluetooth headphones connected to your watch in order to play music, as the watch itself does not have speakers. To do so, hold the back button and navigate to System -> Music -> Add Headphones, and ensure your desired Bluetooth device is in Pairing Mode to make a connection.
Once you have headphones connected and music stored on the watch, all you'll need to do is hold the back button, navigate to the "Music" icon and use either the touch screen or digital dial to begin playing music!