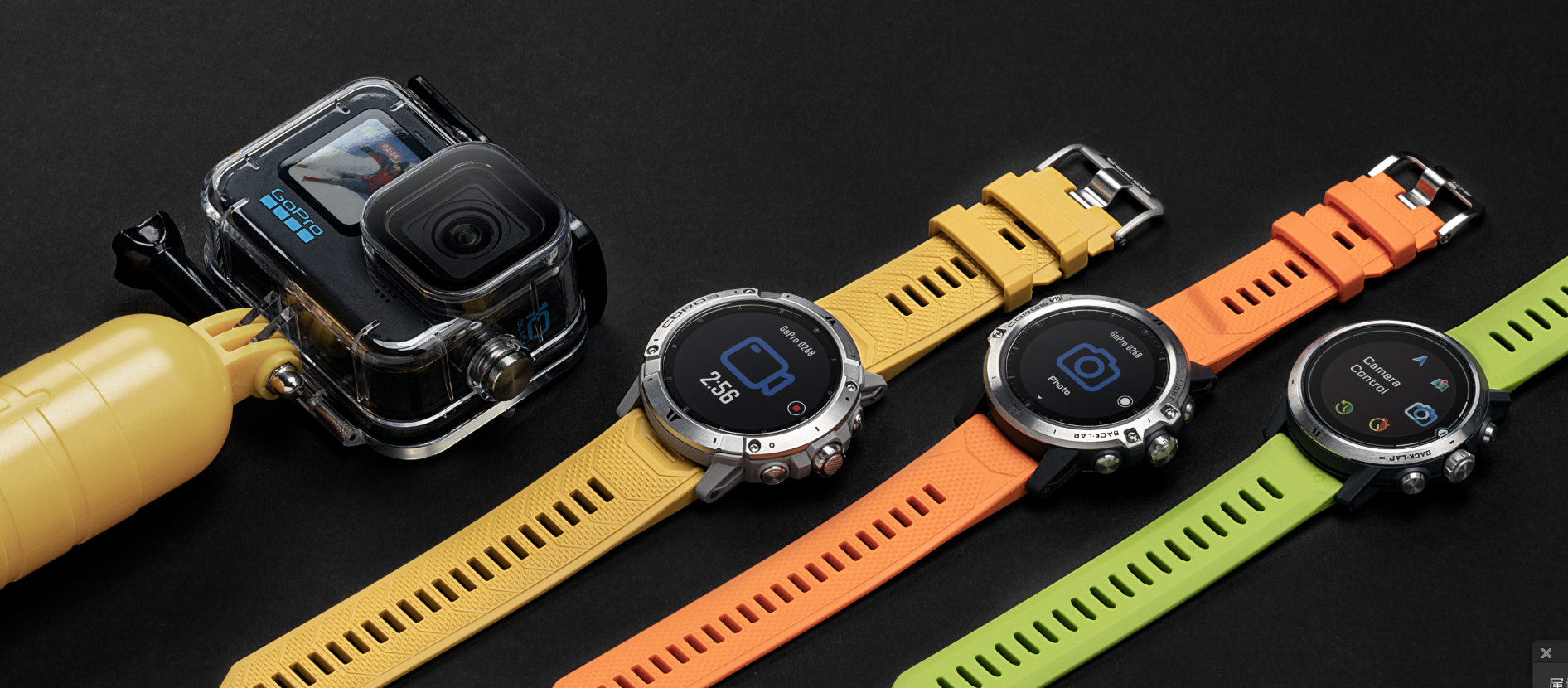 Available on PACE 2/PACE 3/APEX Pro/APEX 2/APEX 2 Pro/VERTIX/VERTIX 2
*GoPro 9 and GoPro 10 will be added to this list in the future.
How to Pair
With your GoPro camera in hand:
Power on your camera.

Open the utility drawer by swiping from the top to the bottom of the touch display, then swipe left.

Select Connections and then tap on Connect Device.

Next, choose "GoPro Quik App"
From your COROS watch:
Long press the Back button to enter the Toolbox.

Choose Camera Control.

Press Confirm to add the camera.

Wait until GoPro shows up on the screen.
Note: GoPro cannot be paired while it's recording.