What is Adjusted Pace?
Adjusted Pace is an estimation of what COROS calculates your pace would be if running on completely flat ground. This allows COROS users to easily compare workouts, gauge effort level, better analyze training intensity, and more. When running uphill, Adjusted Pace will be faster than the actual pace of the run (running uphill requires extra effort), while running downhill will result in an Adjusted Pace metric that is slower than the actual pace.
An additional benefit of our Adjusted Pace is that we are able to take advantage of EvoLab and our global user database. With this data, we are able to refine the Adjust Pace algorithm with correlations between pace, heart rate, and grade. It's important to note that Adjusted Pace is not able to account for all factors in workouts (technicality of the trail, terrain differences, etc.).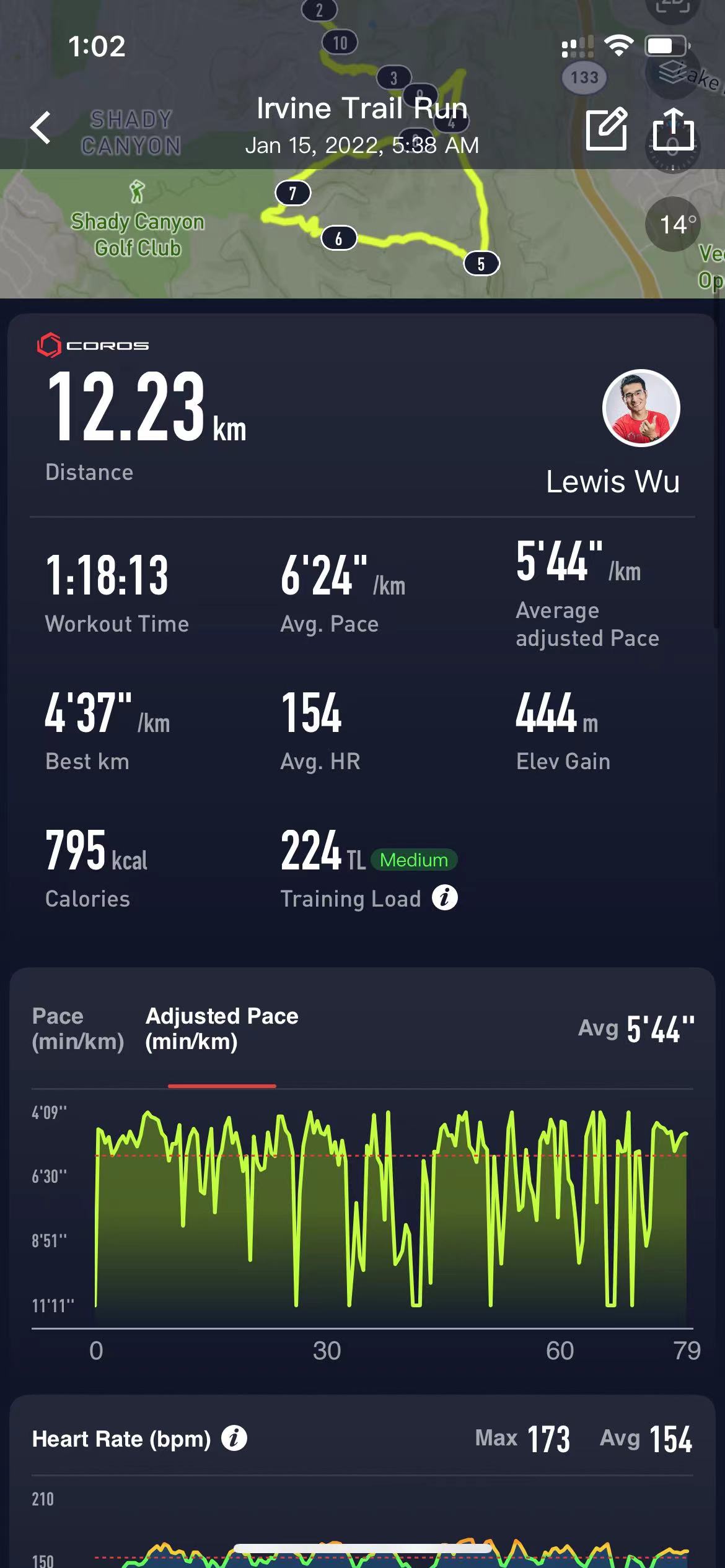 Why do we need Adjusted Pace (AP)?
Improved management of Effort Level
During trail running or road running with significant elevation gain/loss, Adjusted Pace can give a better idea of effort level, particularly when heart rate is affected by outside factors (those other than running, i.e: work, stress, etc).
Running Power
The simulation of running power closely relates to pace and slope, both of which are important factors of Adjusted Pace as well. The introduction of Adjusted Pace will also contribute to the improvement of running power accuracy.
How can I utilize Adjusted Pace?
Racing Strategy
Utilize Adjusted Pace as supplementary data to heart rate as terrain changes. While heart rate often has a delay due to physiological responses, Adjusted Pace will show your effort in real-time.
Train Smart
People who live in or travel to mountainous areas can use Adjusted Pace to train for pavement running events. Adjusted Pace can eliminate the uncertainty in training with great elevation gain/loss.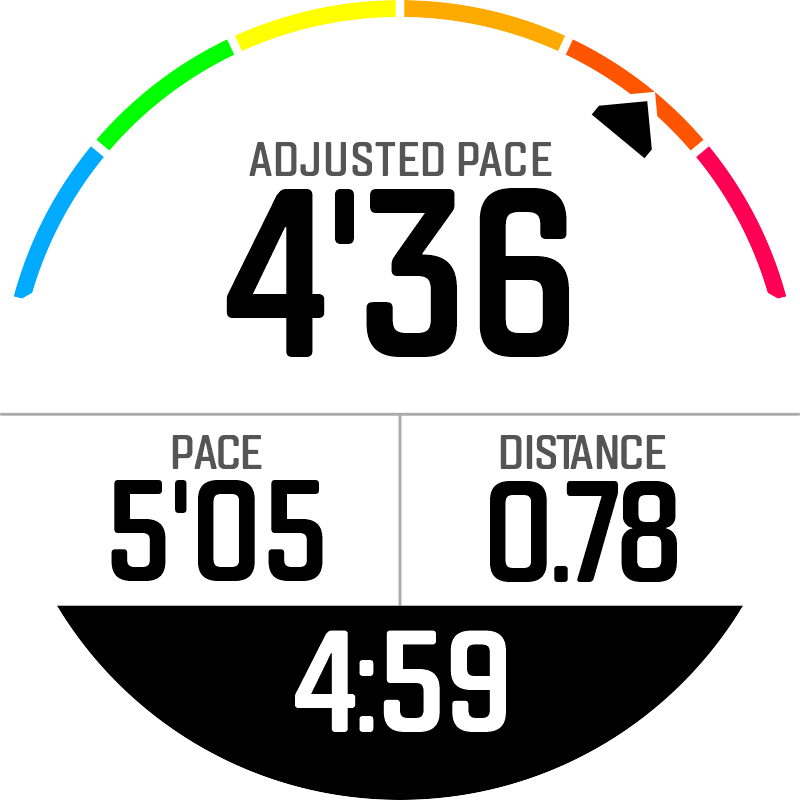 Note that Adjusted Pace only takes slope and pace into consideration. There may be other factors that impact running such as road condition, running efficiency, or weather that is not factored in.
The COROS adjusted pace algorithm is based on oxygen utilization, meaning we match the pace on different inclines to a point when an athlete would be taking the same amount of oxygen running on flat road. This is not the standard measurement method for other similar metrics and we believe ours to be the most accurate estimation.

*PACE 2 will support Adjusted Pace in road running mode as an optional data field; users can add it manually.*
*At this time, "Trail Runs" will not impact your marathon level, running performance, etc....*