COROS watches* now support CORE Body Temperature Sensors. COROS watches can pair with CORE Sensor via Bluetooth to provide the bodies core temperature during activity. Users will also find core temperature data in the workout summary as well.
To view a more in-depth video, please visit: Setting Up Your CORE With a COROS Watch
For more info on CORE testing methods, see: Heat Training For Sports Performance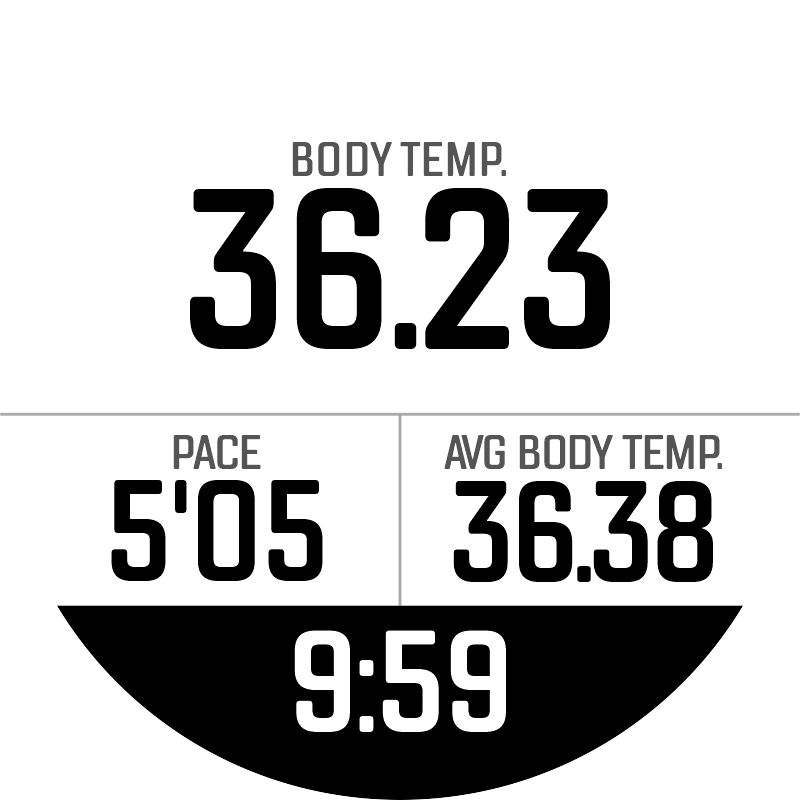 Supported data:
Core Temperature (real-time)

Max Core Temperature

Min Core Temperature

Avg Core Temperature
Instructions
Activate the CORE Body Temperature Sensor.

On the watch, System > Accessories > Add Bluetooth, wait until the watch finds the CORE sensor.

User can modify data fields in the COROS app, including Core Temperature, Max Core Temperature, Min Core Temperature, and Avg Core Temperature.

Start the activity with the CORE sensor.

View the core body temperature curve in your activity summary.
Summary:
The core body temperature is a vital metric for performance and the CORE sensor is the first affordable, wearable, convenient and accurate solution that allows sportspeople to monitor their core body temperature to train and race more effectively.
The first wearable sensor that delivers highly accurate core body temperature metrics

Convenient - like any other sports sensor, easy to use, connect and is discrete

More affordable than e-pills and invasive thermometers that are usually only accessible for the top elite athletes

No more guessing - more effective training

Medical grade and waterproof housing

Sensor made in Zurich

Adoption by top-level athletes including numerous Olympic Gold medalists
*Watch models supported: PACE 2, APEX 42/46mm, APEX Pro, VERTIX, VERTIX 2