Instant Navigation
Search for a location, create a route, and sync with your watch with just a few simple clicks. This feature automatically starts an activity with navigation on your watch, but does not store the route offline, making it easier to maintain your saved routes while saving your watch memory.
General Info
The Explore page allows users to select different tools for creating and editing routes, and provides a wide range of features such as snapping to the nearest road/path/trail, classifying and erasing different sections of roads, adding waypoints and alerts, importing/editing routes, and filtering routes by different criteria.
Select a Tool

- Run, Ride, Manual, Save Location, Erase

Run/Ride

- Tap anywhere on the map and your Route will automatically snap to the nearest road/path/trail using the shortest calculated distance

Every section of road is classified and coded differently as seen below:

1: Pedestrian only 2: Bicycle/Pedestrian 3: Bicycle only 4: Vehicle only 5: Bicycle/Vehicle

Run mode will only use classifications 1/2 while Ride will include 2/3/5

Manual

- Tap anywhere on the map and to create your Route in a direct line from your current point in the Route to your desired location, regardless of the paths/streets on the map

Erase

- Open an existing Route or edit the current Route you are building by selecting the Erase tool in the bottom right-hand corner. Use the Eraser to select an area you wish to delete

Save Location

- Tap anywhere on the map to Save a Location. This Location will be stored permanently (unless deleted or otherwise edited) and you will be able to view it both on your watch map in addition to the app. You can save a location on the map using the tool, or simply by long-pressing anywhere on the map

Save Location on your watch:

Hold the BACK/LAP button to open your toolbox, select "Location" → Save Location. Next, confirm the location is correct and then select the type of Location for easy referencing on the watch or app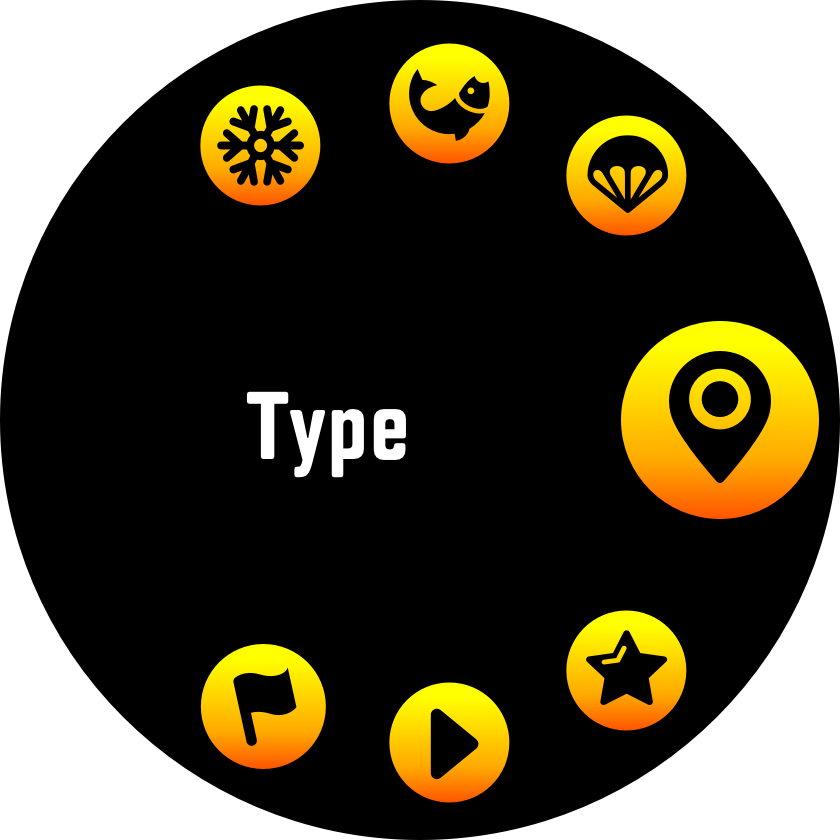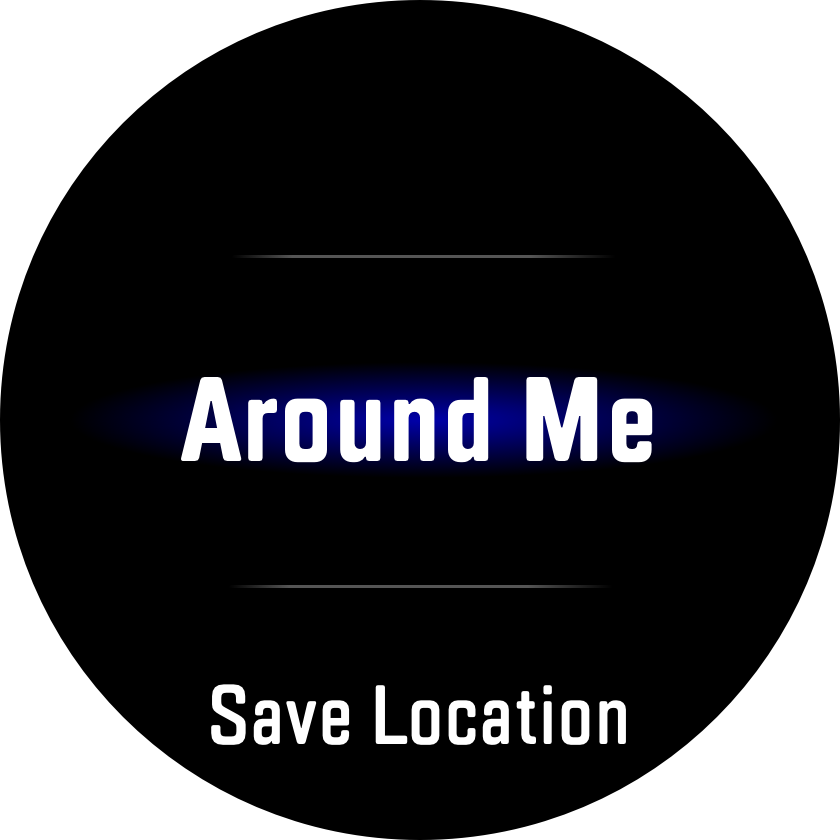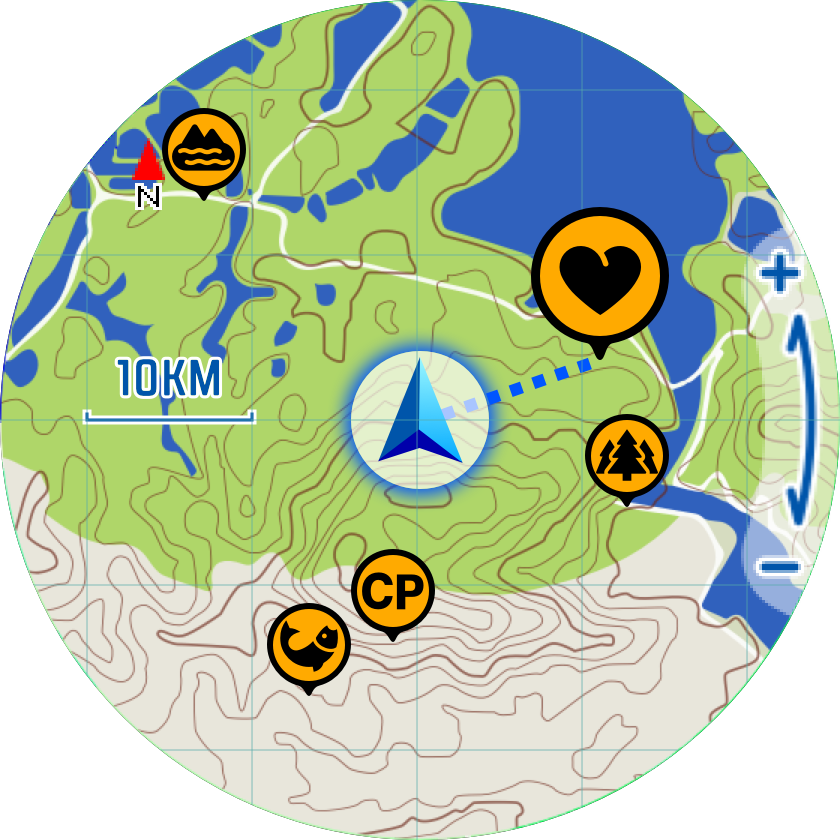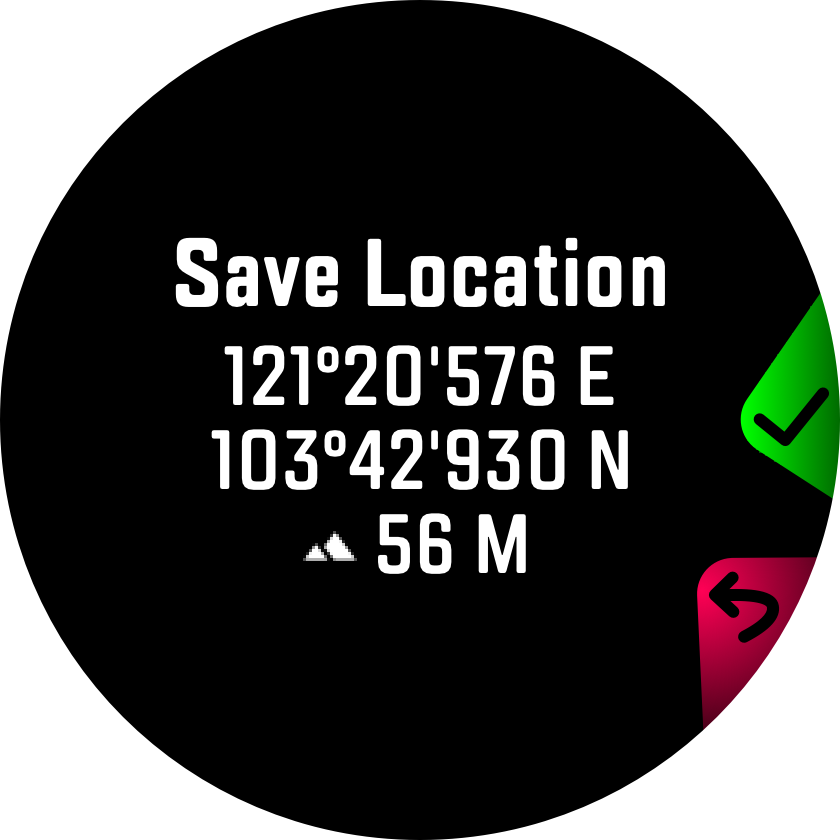 Locations on the Map can be distinguished by:
Blue:

Waypoint (location

ON Route)

Orange:

Saved Location (not on Route)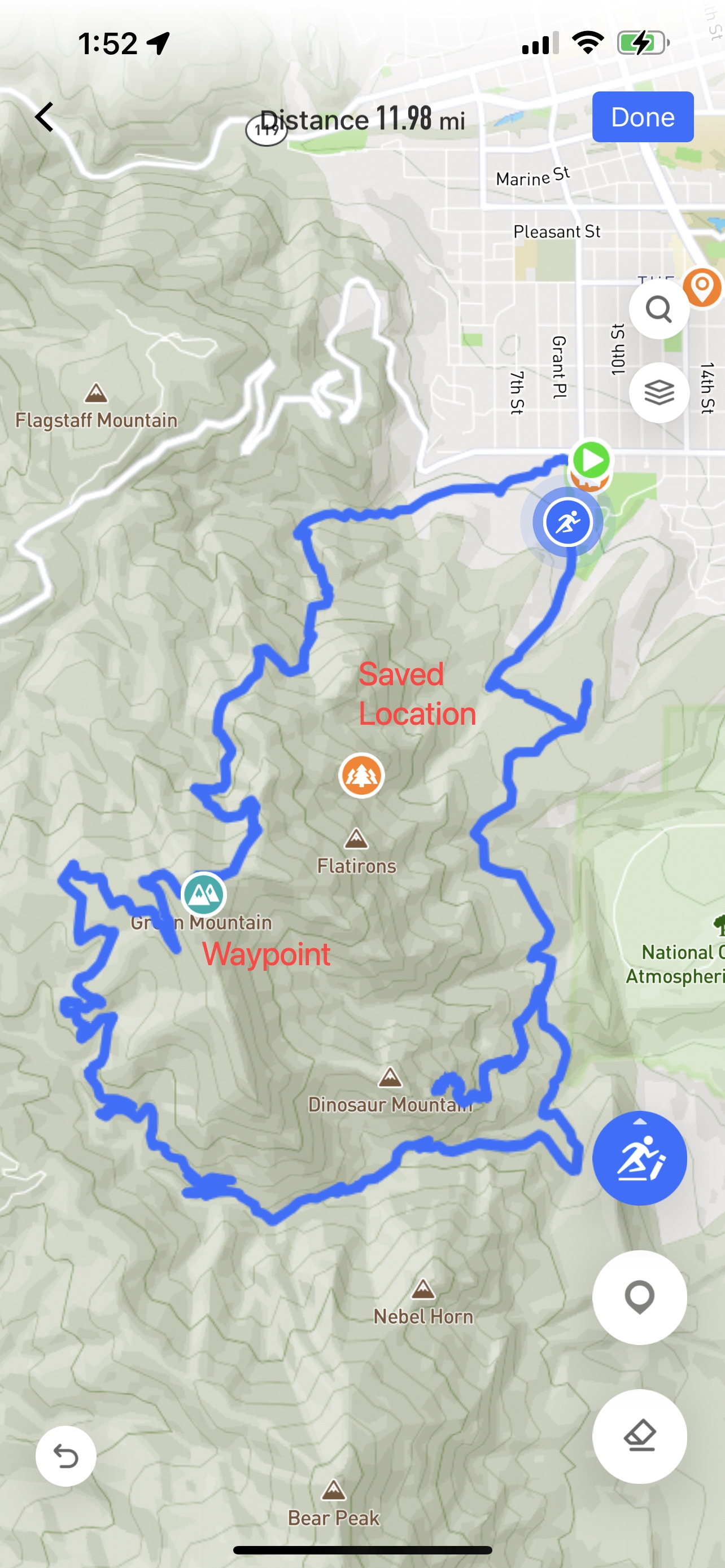 Edit, Erase, and add Waypoint Alerts

With a Route drawn, apply the eraser to any point on the map to remove that section of the Route. You can then use the slider icon to specify exactly what section(s) of the Route you wish to remove.

Select the point where the erased area begins to alter your desired Route, for example, if there is a road closure or muddy area of trail that you want to avoid.

.

Add Waypoints to the Route.

Importing/Editing Routes

With Routes shared by friends, hosted on race/event website, or imported from other platforms, you can now save these Routes to edit, add Waypoint Alerts, and more.

For example, below is a downloaded Route hosted on a race website and saved into the My Routes section of the app. From here you can open the Route, select "Edit" and add Waypoints, or change the Route as needed for re-routes due to weather, etc.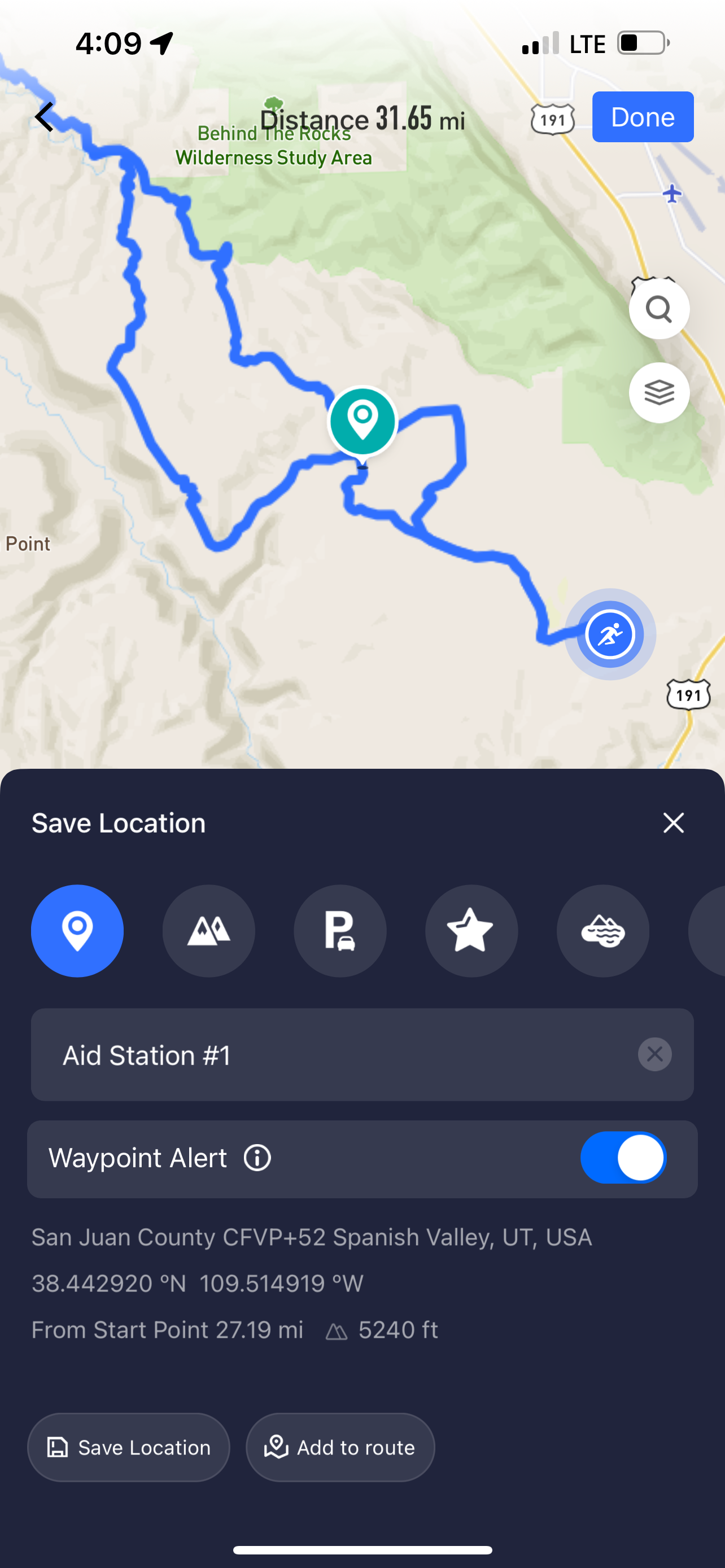 Draw a Route

Select a tool

→

Run/Ride/Manual

Tap anywhere to begin creating your Route, press "Done" when finished to name and save the Route.
My Collection
Routes, Locations, Filter
Toggle between these to quickly pull up further details, sync a route with your watch, edit a route, or create a new Route using Saved Locations.

Use the filter to find Routes of a specific distance, in certain areas, from different sources, and more.