British OSG Support
For users located in Britain, you are able to check British OSG coordinates directly from your COROS watch.
First, hold the "Back Button" to open Toolbox, select System, Satellite Systems, Pos. Format, choose British Grid.
To view coordinates:
Hold the "Back Button" to open your Toolbox

Select Compass

Press enter for more detail, view British OSG coordinate
Please Note:
British National Grid coordinates are only available if you are physically in the British isles.
British OSG support is available on the PACE 2, APEX Pro, VERTIX and VERTIX 2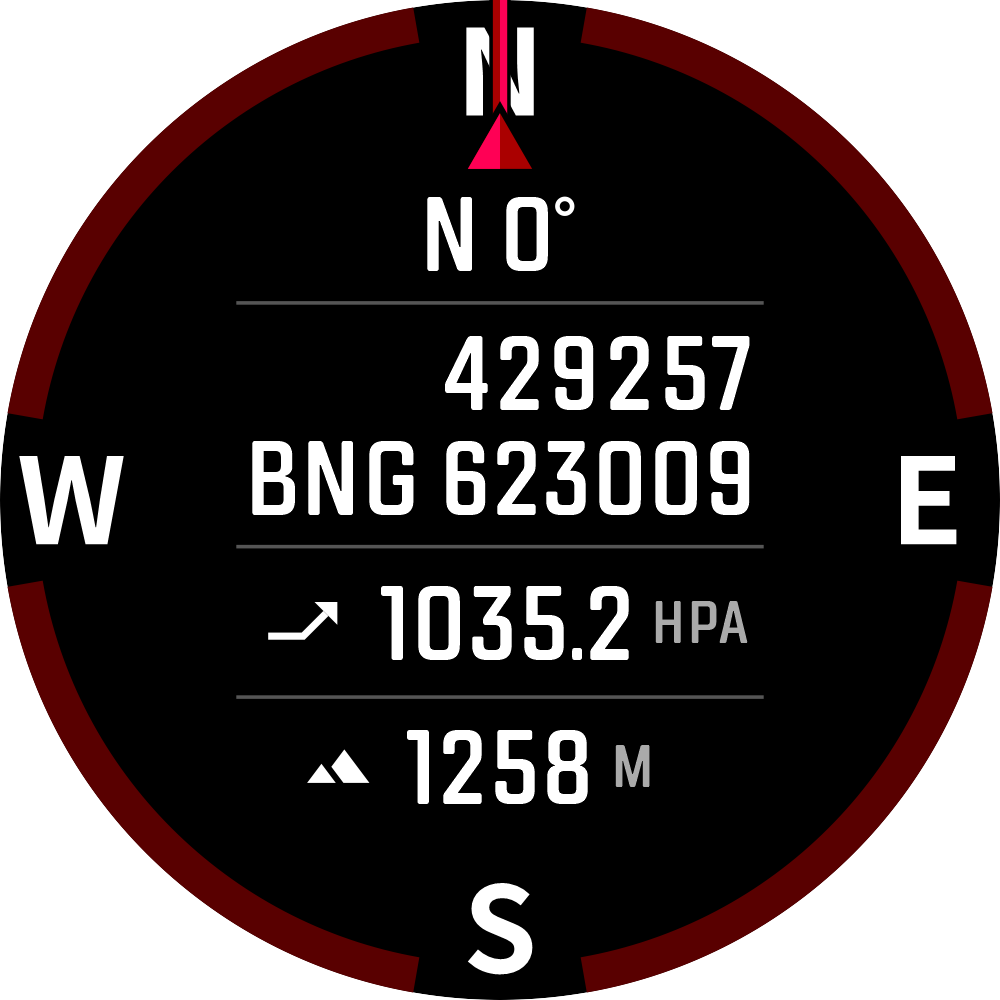 Indoor Bike Trainer Optimizations
COROS watches have the ability to support FTMS (Fitness Machine Service, which is an industrial standard Bluetooth protocol). Currently, most indoor bike trainers support this protocol.
FTMS allows COROS watches to recognize the device as a smart trainer, and will be able to receive metrics like power, speed, cadence and distance as long as all these metrics are transmitted in standard protocols.
Currently, once the COROS watch is connected with a smart trainer, it will be able to connect with an independent power meter. Both speed and distance recorded are virtual.
To use your Indoor Bike Trainer:
Power up the smart trainer;

Add smart trainer on COROS watch.

Go to System

Accessories

Add Bluetooth

Wait until the smart trainer shows up in the list

Add the smart trainer

Go back to the Homepage

Start an indoor cycling session.

During a ride you can view power, virtual speed, distance and cadence (if supported, some smart trainers do not support cadence data).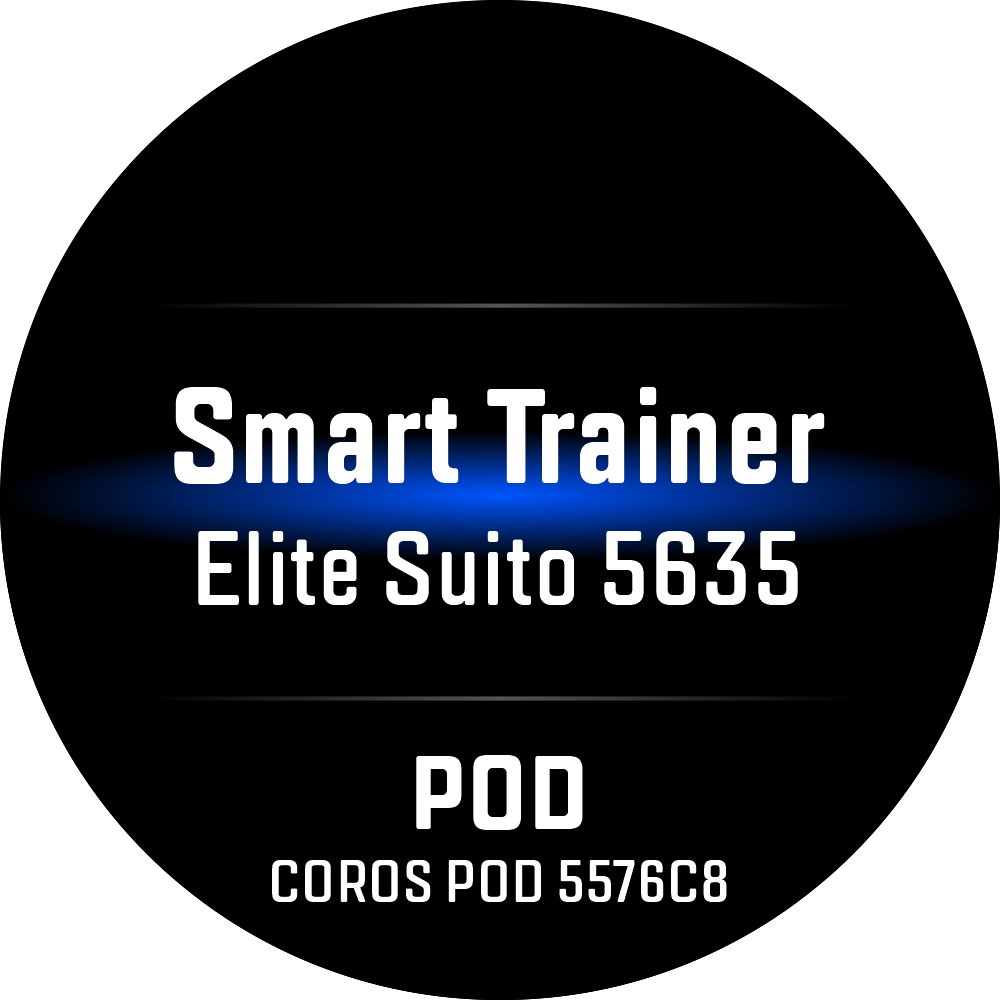 Insta360 GO 2
To pair your COROS watch with an Insta360 GO 2 camera, follow the instructions below:
Power up Insta GO 2

Enter Remote Pairing mode on Insta GO 2

Long press the Back button on VERTIX 2, choose Camera Control

Confirm on the watch and search for the camera

Add the camera

Scroll between Photo and Video mode

Press the digital dial to take photos or start/stop videos directly from the watch
Once connected, you will be able to control your Insta360 GO 2 using the digital dial. This includes starting/stopping photos and videos directly from the watch
For information on how to pair with other Insta 360 cameras, please view this article.
When pairing with the Insta GO 2, COROS watches will support 3 modes: Photo, Video, and Video Pro. You are able to switch modes with the digital dial.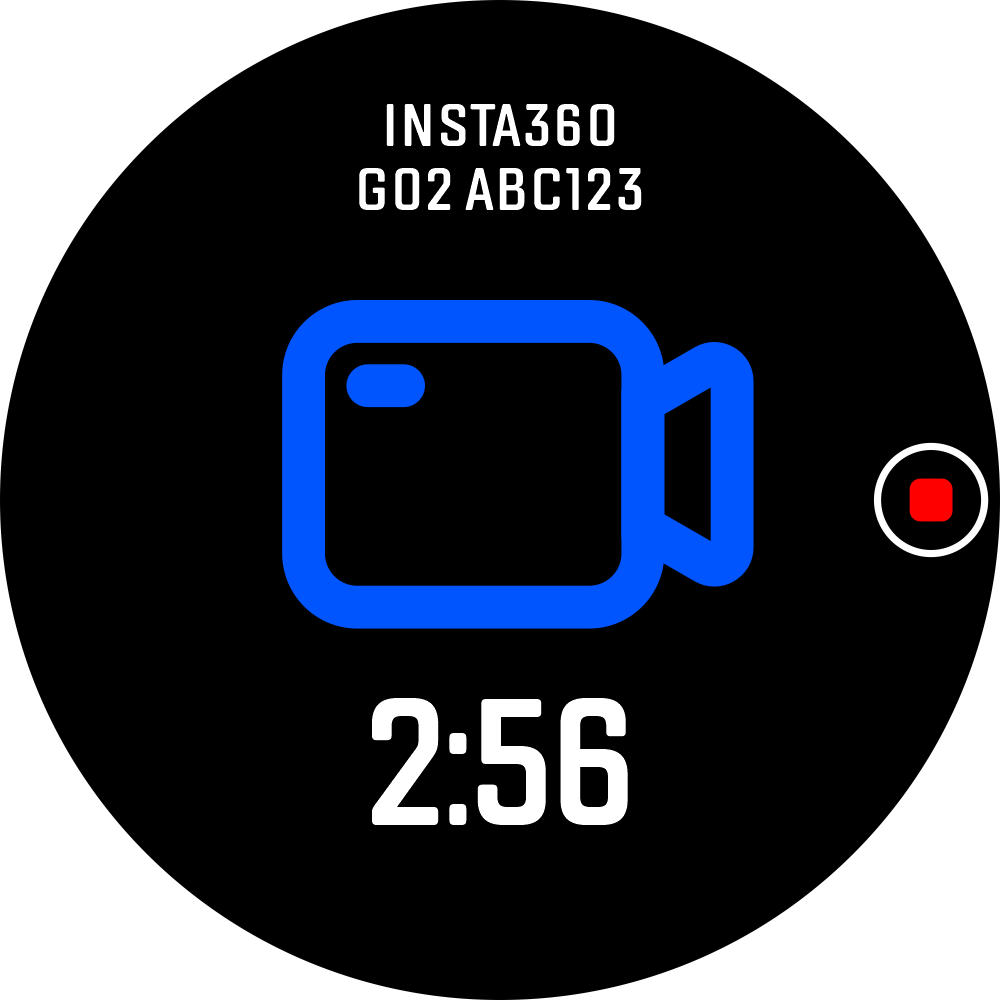 Jump Rope Activity mode
Jump Rope mode on COROS watches is an activity mode designed to help you better measure Training Load and to track unique metrics while completing jump rope activities. To use Jump Rope mode:
Select "Jump Rope" from the list of activity modes on your watch

Start activity
To customize what data you see during your activity, use this article (Customize Data Pages)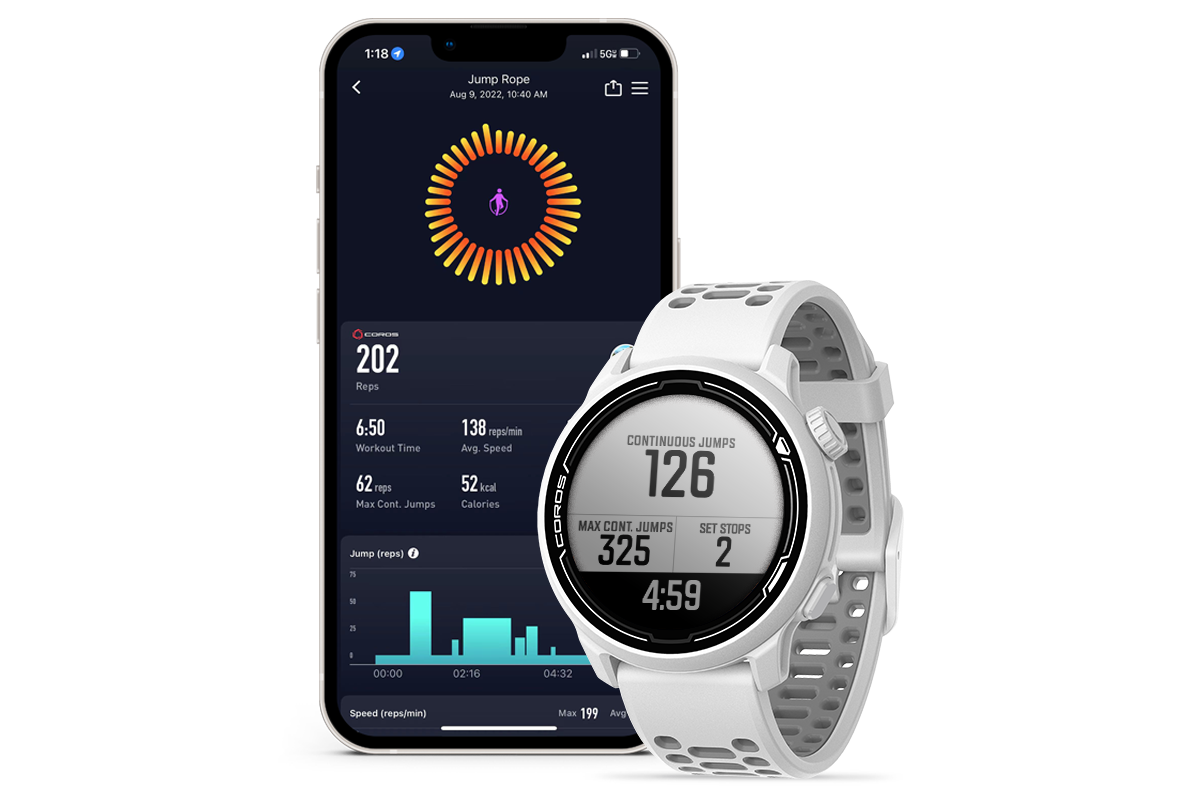 Supported data fields include:
Workout Time: total workout time excluding paused time
Total Time: total workout time including paused time
Time of Day: the current time of the watch
Set Time: time of current set
Jumps: total number of jumps
Set Jumps: reps of current set
Set Speed: Average speed of current set
Speed: current jumps/min
Average Speed: average jumps/min
Maximum Speed: max jumps/min
Stops: missed jumps or pauses
Set Stops: number of stops within a set
Continuous Jumps: current number of jumps without a miss/pause/stop
Maximum Continuous Jumps: max nonstop jumps
Heart Rate: current Heart Rate
Average Heart Rate: average Heart Rate during workout
Maximum Heart Rate: maximum heart rate of the workout
Set Heart Rate: average heart rate of current set
Training Load: total training load of t his workout
Aerobic Threshold: real-time aerobic training effect
Anaerobic Threshold: real-time anaerobic training effect
Calories: total calories of this workout (excluding metabolism)
Body Temperature: current Body Temperature (accessories needed to gather data)
Average Body Temperature: average body temperature during workout (accessories needed to gather data)
Maximum Body Temperature: maximum body temperature during workout (accessories needed to gather data)
Minimum Body Temperature: minimum body temperature during workout (accessories needed to gather data)
Battery: Percentage of remaining battery life
Sets: Total number of sets in the workout
Time to Sunrise/Sunset
COROS users have the ability to add Time to Sunrise/Sunset as a data field for outdoor sports. Knowing the time until Sunrise/Sunset will help you better manage your activity strategies.