This update brings the following changes to the training calendar:
Displays all training sessions on the calendar in the COROS app
Future training sessions will be shown without background colors/transparent, with a colored outline indicating workout type.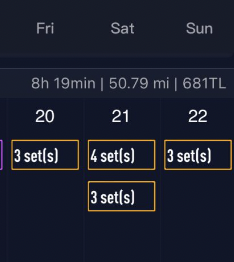 Completed workouts will now show as solid colors. There will be an underline indicating the completion status of the workout. Unplanned workouts will not have an effort accuracy indicator.
"Effort Accuracy" key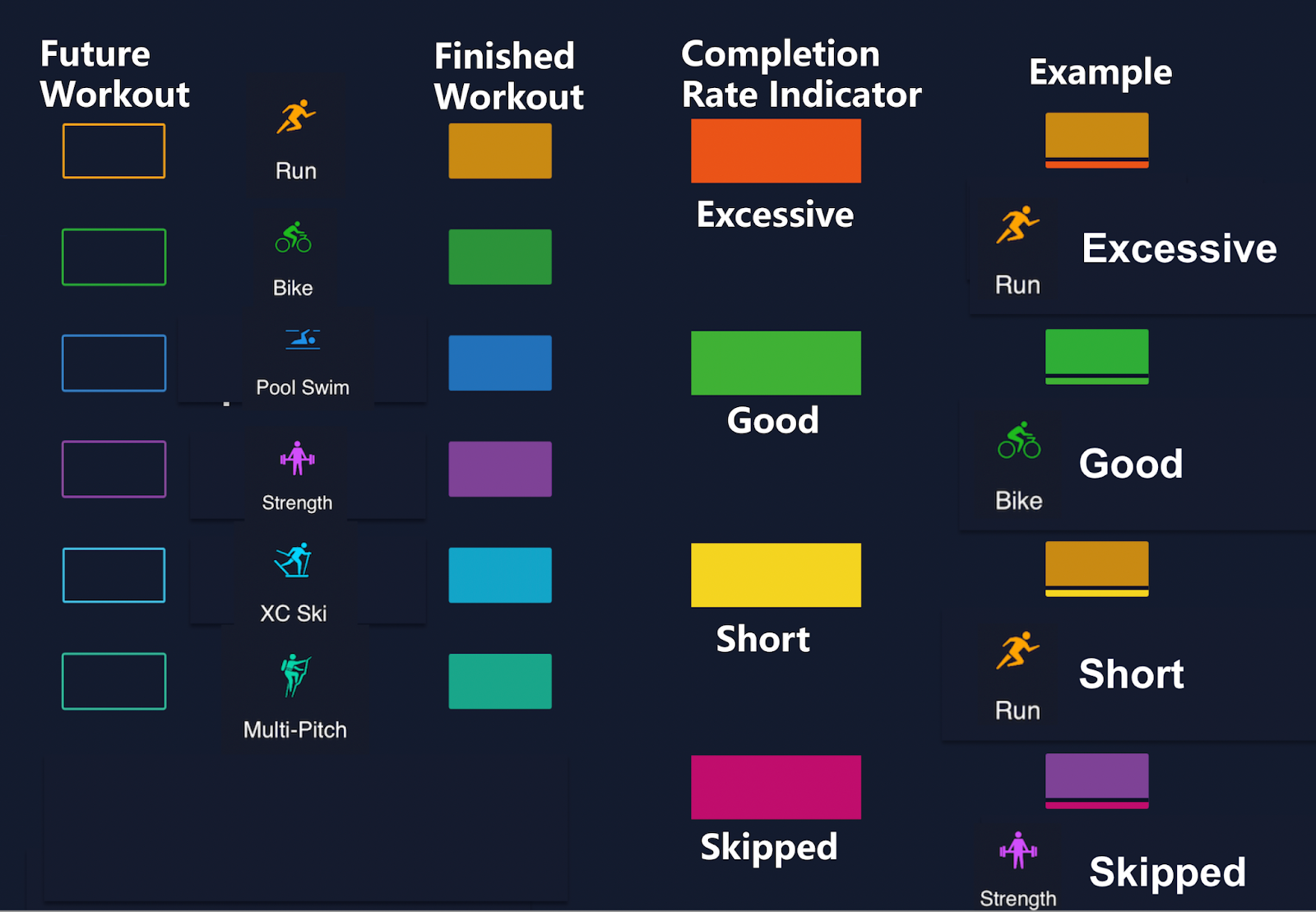 Quick access to Training Plan Library.

Adds weekly Summary including: total time, distance and training load of the week.

Adds the ability to view stat summaries by month.